It was great to catch up with one of my favorite author's new release, in The Haven by Suzanne Woods Fisher. It is the second book in The Stoney Ridge Seasons. You may read my review of the first book here.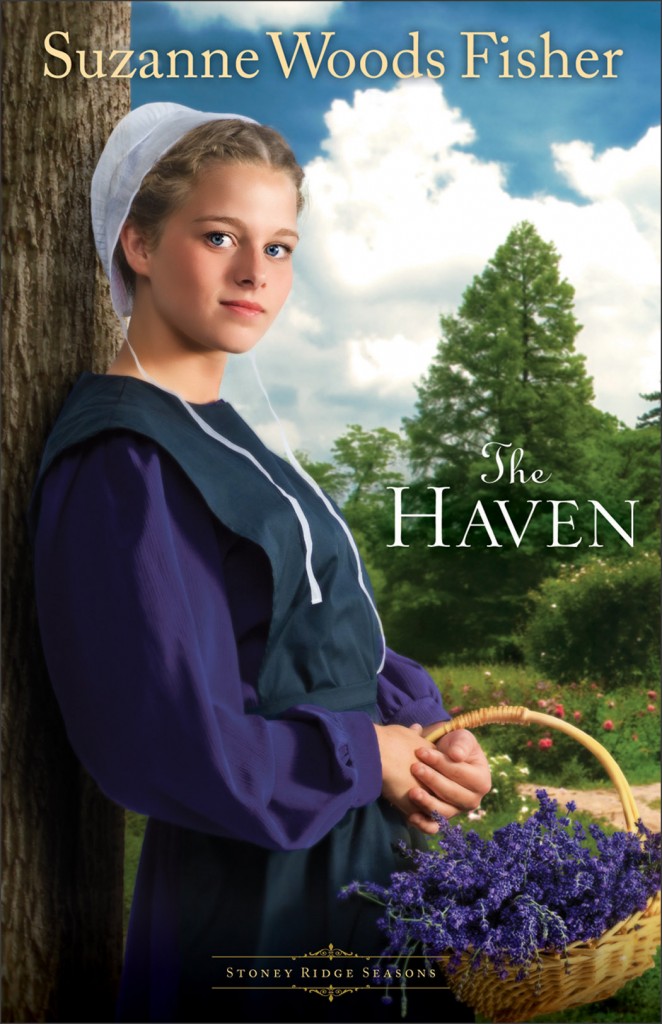 The family dynamics of the Lapp family is at the heart of what makes this book series so enjoyable. There was one part that I literally laughed out loud (LOL for those not familiar with internet lingo ;)).
Sadie Lapp really grew up in this book and I enjoyed seeing her blossom with strength of character. Like in real life, life's experiences have a way of making us grow in ways we never thought possible, if we let them.
There are a few things I took away from The Haven:
~ Gossip. It can tear family, friendships and even communities apart if gossips are allowed to spread their rumors and lies. Esther, Gideon, Edith and so many more of the Lapp's neighbors chose to believe the gossip rather than find out the if the rumors were true or not.
~ Expectations. Sometimes as parents, we have very high expectations and it can cause undue stress on our child and our relationship with them, as was the case with Will and his dad.
~ Love. Gotta have love. Relationships without love are not relationships. If the Knapp family wasn't fictitious, I would say it was the family love to model after.
~ Forgiveness. This is such a powerful one. Forgiveness can be hard to give out. I appreciated the reminder that our health is affected by not only physical symptoms, but our emotional and mental well-being as well. This was revealed in Esther and Amos.
~ Choices. All choices have consequences. It's whether or not we move on from the bad ones that will make or break us.
As I said in my review of the first book, I love the Lapp family dynamics. I have always enjoyed learning more about the Amish ever since our family visited Amish Country in Indiana over 10 years ago. I think there is much to learn from them.
The Haven by Suzanne Woods Fisher gets a two thumbs up from me!

Faith and Family Reviews received the following product in exchange for writing a review. While we consider it a privilege to receive products to review, our reviews are our honest opinion and thoughts of the product.
Share and Enjoy