Most woman and girls short and tall struggle with wearing clothing that doesn't rise up. Jeans are low and tops seem to be getting shorter. The solution? Trendy Top.
The Trendy Top is a fashionable way to make a statement and protect your modesty. What is it? It is a half t-shirt that extends any t-shirt. They sent us one to review and we thought that it was very comfortable and added a cute stylish look.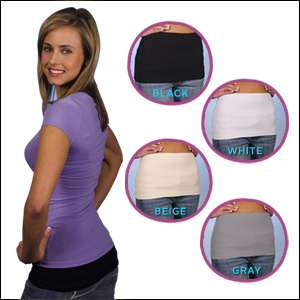 When they claim to not slide down or slip they mean it. The Trendy Top stays in place even when you are running or walking all over the place. It is so nice to have a product that actually works. No more flash of the belly or rear! Trendy Top also works with skirts and shorts. Not just jeans.
Trendy Top is a great fashion product for every closet. I keeps your body covers while adding a fashionable layered look without added bulk around the waist. With sizes small to XL there is one for everyone. Plus they have a great collection of colors and styles.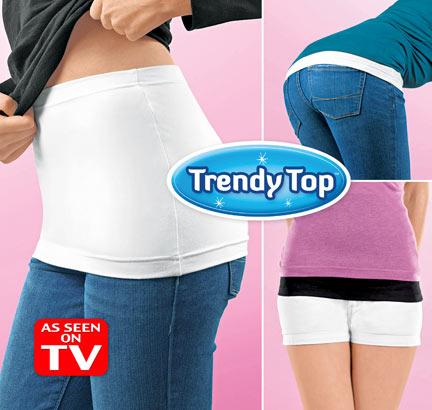 Enter to win your very own Trendy Top! Even if you don't win this giveaway you can enter to win over at Trendy Top's facebook page. They are giving away a $250 American Express gift card AND a trendy top! Nine runner-ups also win a trendy top. They choose ten winners every week from August 6th-September 3rd.

Faith and Family Reviews received the following product in exchange for writing a review. While we consider it a privilege to receive products to review, our reviews are our honest opinion and thoughts of the product.
Share and Enjoy