Toys! Toys! Toys!
In our house we have a plethora of toys! However, we have recently been introduced to a new favorite toy or my daughters…from Mattel!
POLLY POCKET!

Yes this is a name that many of you have heard in the past… but this new Polly pocket is redesigned and WONDERFUL!
My daughters were elated to receive both the following products: Polly Pocket Hangout House Playset AND Polly Pocket Stick N Play Kitchen
Polly Pocket Hangout House Playset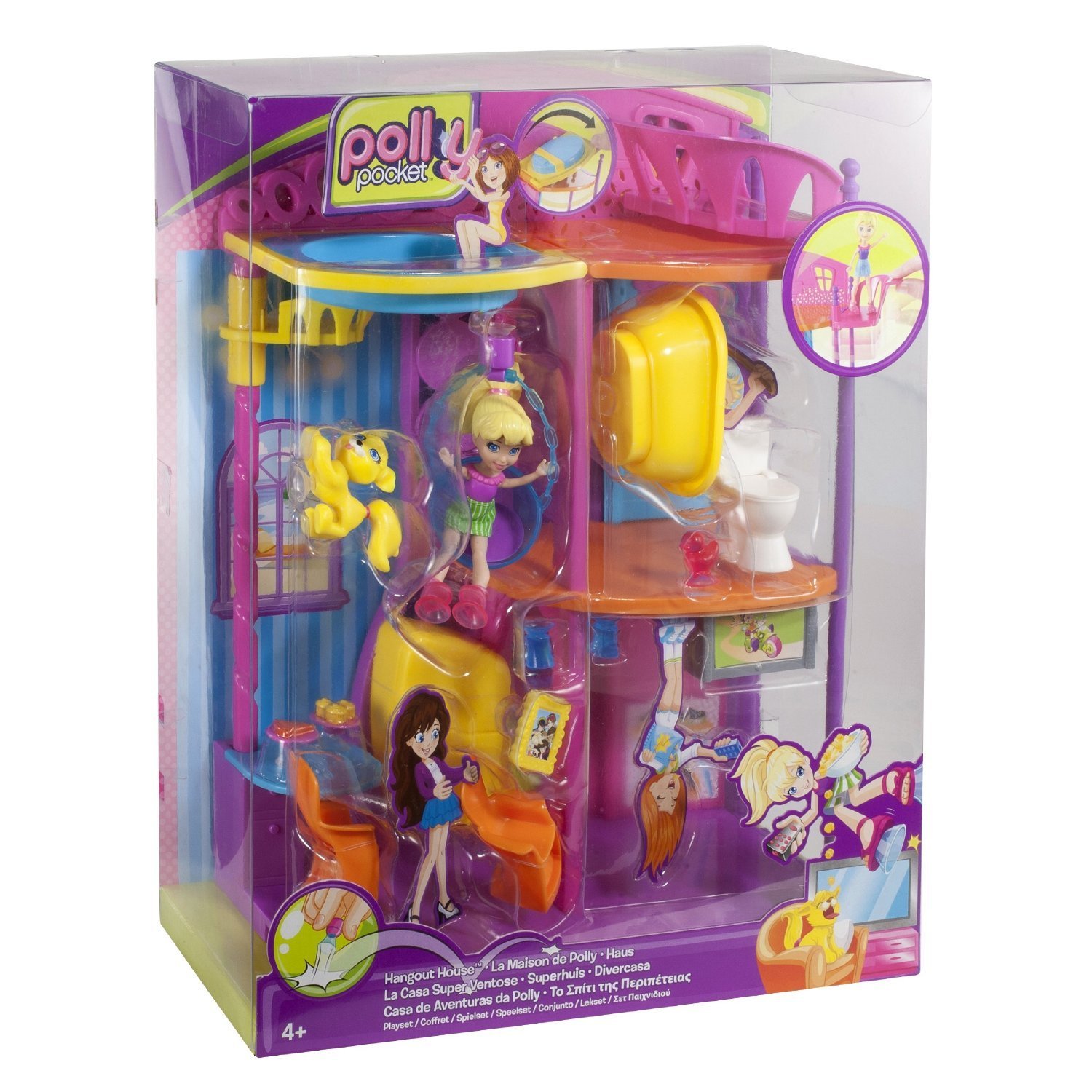 As a mom I was leery of more small pieces to get lost…but with the new playset the pieces are larger and there are suction pieces on the bottom of the toys that actually suction to the playset helping Polly and all of her accessories stay where put. This is definitely a great redesign as in the past some of the Polly pocket pieces and dolls were harder to maneuver and play with because they did not stay put.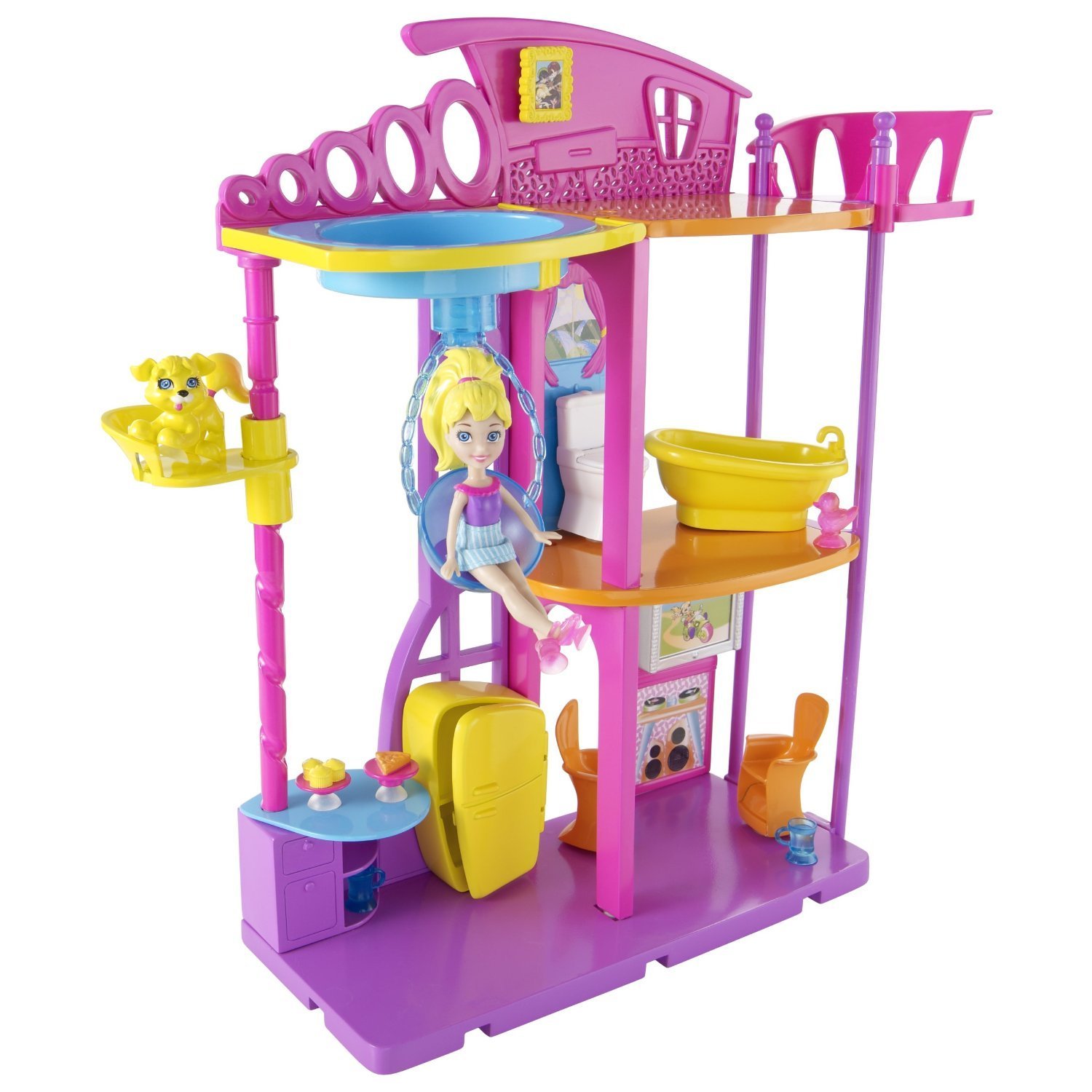 The hangout House play set is such a nice dollhouse. It easily stored when not in use and houses all of the little dolls and accessories very nicely.
The set includes:
Polly doll and pet dog
Lots of cute, colorful furniture
Includes an awesome elevator
Third floor transforms from a bedroom to a rooftop pool.
The Stick N Play Kitchen is just as nice as the hangout house…in fact, it is a nice compliment to the hangout house…my daughters play with the right next to each other. They even connect as pictured below!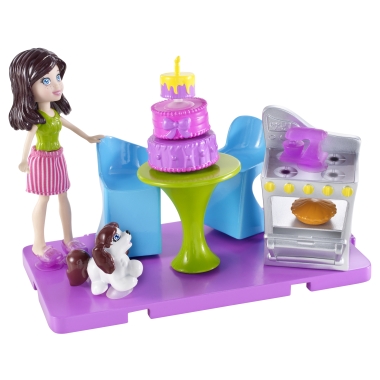 The best thing about these two sets is that they can be used alone or together. Mattel's Polly Pocket line has even more Stick N Play Room assorted sets so you could enlarge and diversify your Hangout House…how cool is that!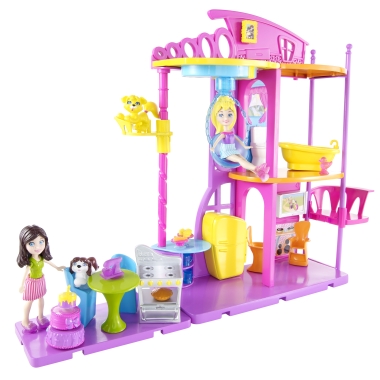 I have to say that both my daughters (3 years and 8 years) both LOVE this set…even my son (6 years) has occasionally dropped by the hangout house with his Lego mini men figurines to play and visit with Polly. It is so nice to see a toy that actually brings my children together!
Do not forget to visit Polly Pocket by Mattel at  www.pollypocket.com for more great playsets and toys!
"I participated in a campaign on behalf of Mom Central Consulting for Mattel Polly Pocket. I received a product samples and a promotional item as a thank-you for participating."
Share and Enjoy