We don't agree with child labor or slave labor, but we do desire to teach our children to work according to there age and abilities. Our little guys are not required to do many chores other than pick up their toys, help put their clothes in their cubbies and help a sibling or parent feed the animals. Yet they are often found doing more because when the older children are told to do something they trail along behind. Little farm helpers. That's one advantage to having many children – the older ones do tend to teach the younger ones by example (and not the example they set is not always positive!

) Below is our 4 year old "Nookie" who loves helping take care of the chickens. He's very kind and gentle and actually very good at catching them.
Our Little Farm Helpers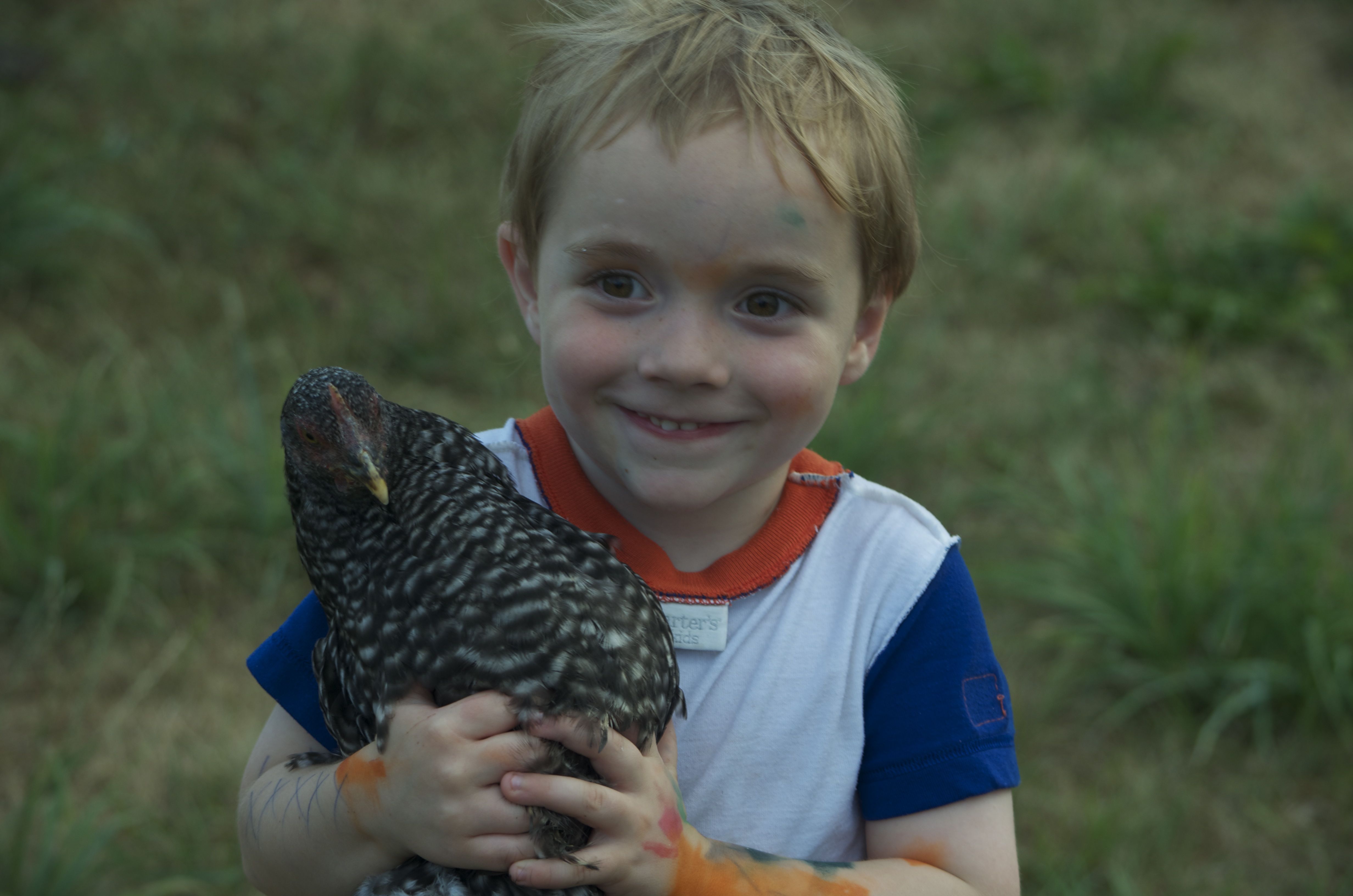 The diapered dude is our baby who will be two this month. My daughter captured him helping fill the chicken waterer with the hose.
Please excuse the marker all over them, markers usually end up in them coloring each other's skin!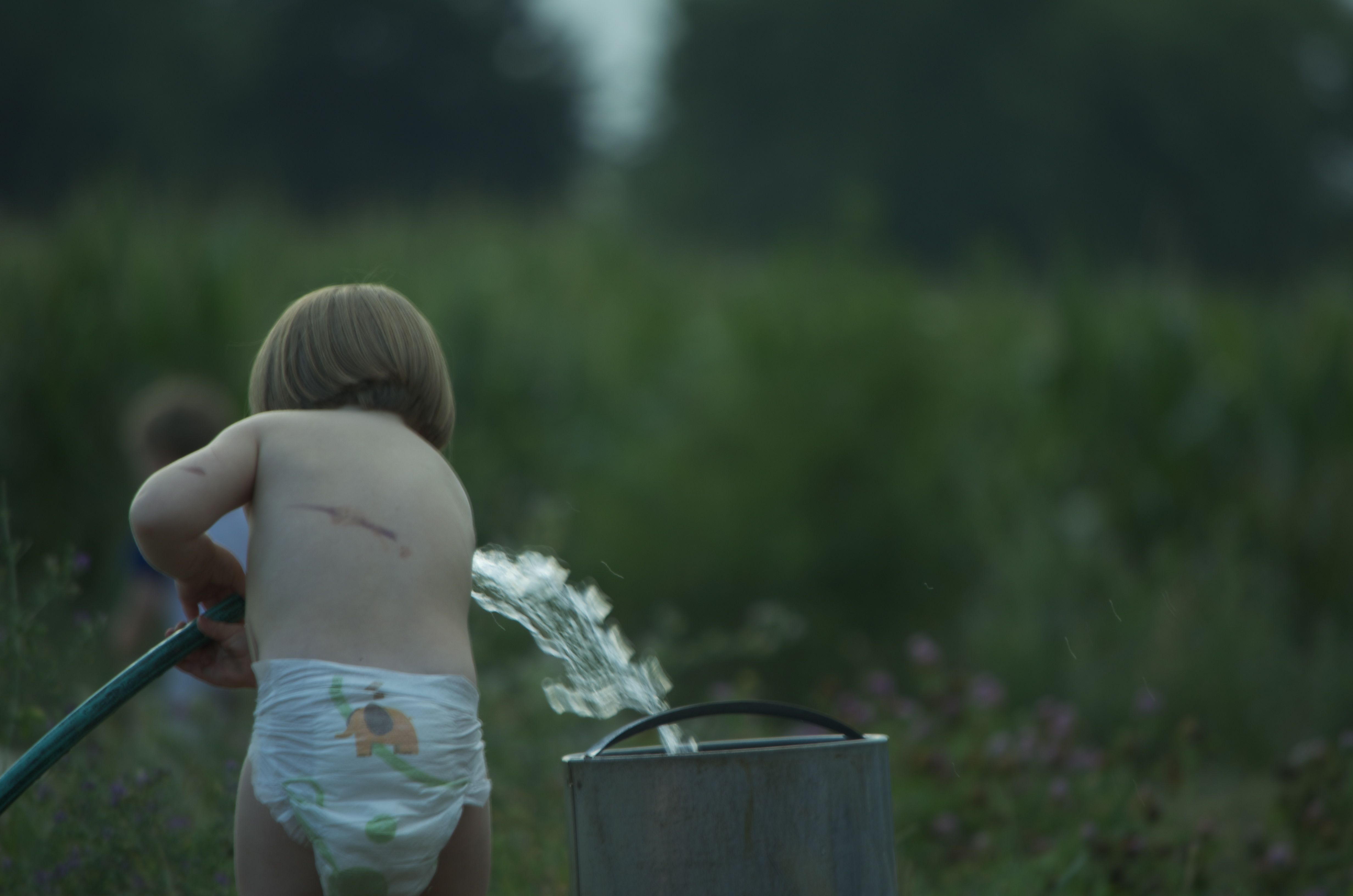 Our little farm helpers thrive on helping.
Share and Enjoy