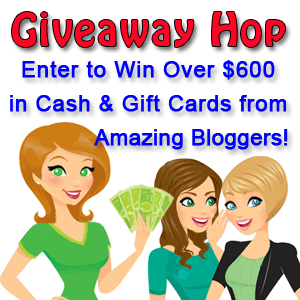 Wallet running on empty? Gas prices getting you down? Back to school specials are here and you are strapped for cash? Well, sit up and take a look at this August edition of the Cash and Gift Card Giveaway Hop! 17 other blogs and I are offering you the opportunity to win over $600 in gift cash or gift cards! Each of us is giving away cash or a gift card worth $25 or more!
Woohoo! Bring on the cash, eh?!
$50 Amazon Gift Card Giveaway
Faith and Family Reviews is offering a $50 Amazon Gift Card (or code) for this August giveaway event. Please just fill out the Rafflecopter below.
Once you've entered my giveaway, make sure to click this $600 in Giveaways link to be taken to a list of the participating blogs.
Enter to win today!
Remember to stop by the other participating blogs to win over $600 in cash and gift cards. Click this Giveaway link to visit the other participating blogs.
Share and Enjoy