If you are a blogger then this post is for you. If you are a blogger trying to monetize your blog, this post is definitely for you. It will help you get organized and treat your blog as a business…using the Blogging Planner.
The Blogging Planner is a neat little planner was created by bloggers for bloggers to help us organize posts, keep track of paid opportunities, PR contacts, events and so much more. It holds a year's worth of planning, after which you will have to get a new one.
These photos say it all: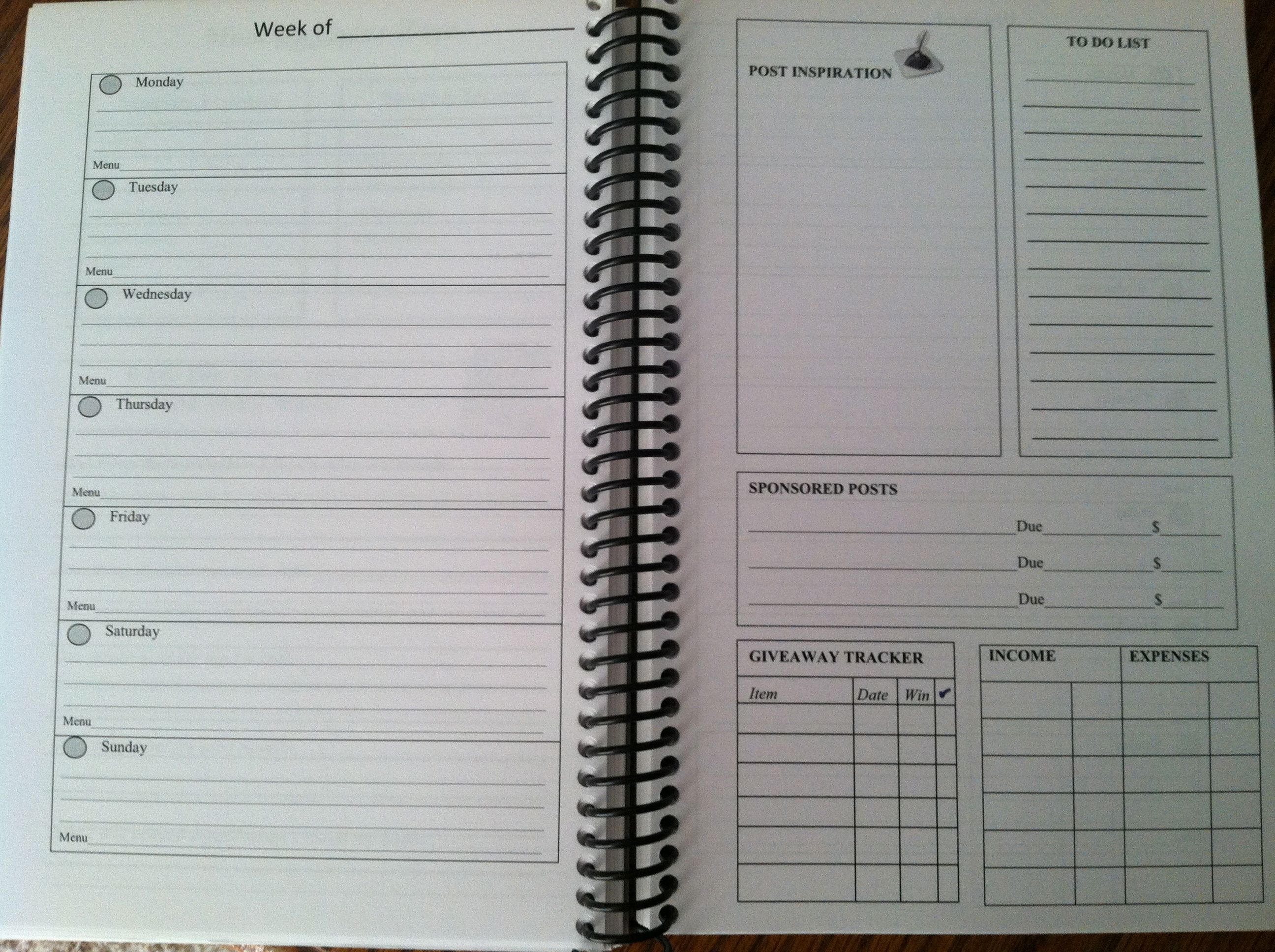 Weekly To-Do's and Income Recording (Making tax time easier having everything in one place!)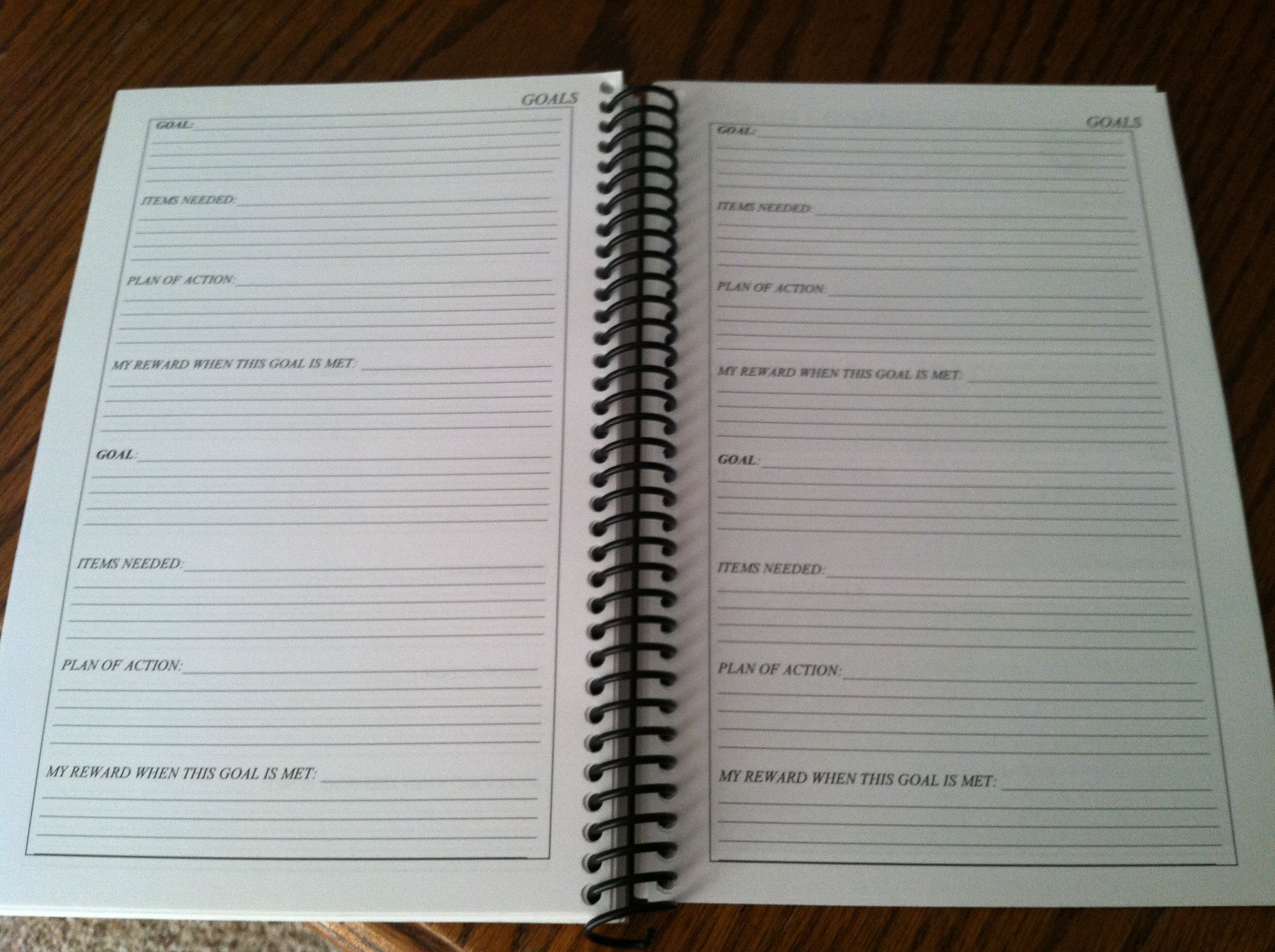 Goal Setting – If we don't set goals we'll never achieve them!
I love the planner. The concept is very well thought out and it is easy to use. However, I will admit with struggling to get myself into the habit of using it. Old habits die hard. I am use to writing things on slips of paper….and losing them. I write things in notebooks (of which I have many) and forget which notebook I wrote it in because I often grab just any ole notebook not the one I need! Or I can neglect to write something down or add it to my online calendar, which creates mishaps and mistakes to occur. You would think I would just buckle down and discipline myself to use this new tool so I have everything in one spot, but no I struggle against change and it seems like soooo much work. Ha! I know I am fooling myself. That's why I am determined to use my Blogging Planner consistently for the rest of the year so that I am treating my blog as a business and have everything in one place for when tax time rolls around. I need to just stop procrastinating and do it!
All that to say that I do have other tools that I use to help me keep somewhat organized but they are all in different places. Not in just one spot. That's what I think the Blogging Planner can do if it is used properly.
When I attended Brandcation in May, Trisha and Lynsey gifted all of us with this Blogging Planner, it also contained the contact info for all those bloggers attending, the PR info of our swag etc. in the front of the planner. This was a special deluxe version of the planner. The one they are selling will not contain PR or bloggers' info, obviously. Now the planner is also available in two different sizes. I hear the large size is nice and spacious, more for your desk at home, while the smaller one is perfect to take with you when you are traveling to conferences and events.
Are you a blogger? Do you treat your blog as a business? How do you think this planner would help you?
You can learn more about the Blogging Planner or purchase it here.

Faith and Family Reviews received the following product in exchange for writing a review. While we consider it a privilege to receive products to review, our reviews are our honest opinion and thoughts of the product.
Share and Enjoy