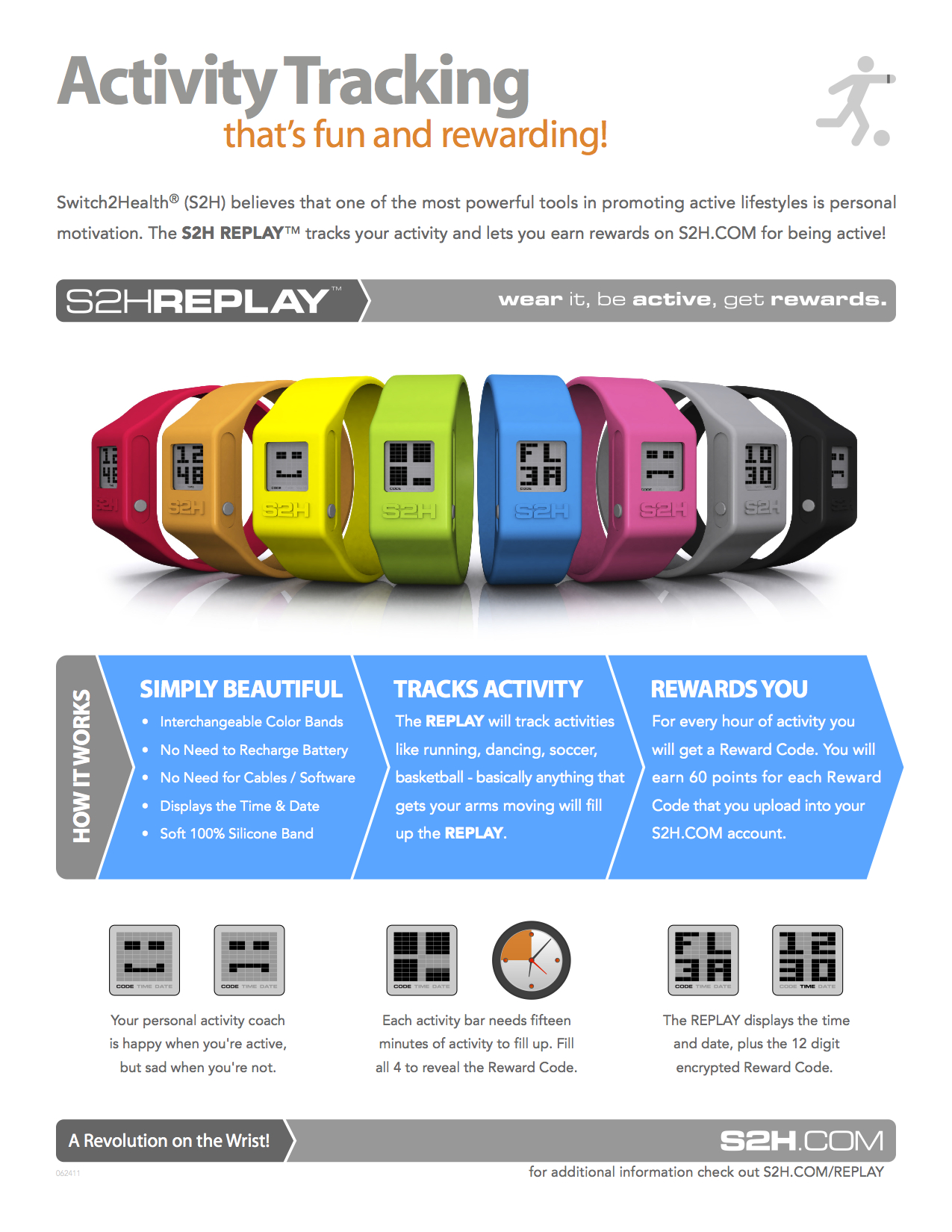 A couple of years ago we received a S2H for review and we never got the review up because the children lost it. Then when we moved last August we found it while packing and I found the contact to let them know what happened and apologized. Well, FAIL again because I didn't get the review up and again I have no idea where the S2H is. Of course, it has been one of those odd things that remains at the back of my mind and I was reminded of it again when I got the email below from them.
So finally, I am just going to get the review up and give them the extra feature of their 15% off sale. Maybe it's weird to be admitting publicly to such a huge failure, but I am just being honest here. I am only human and sometimes I do drop the ball on things like this. Just to let any brands, PR reps and companies reading know, I am using a calendar and reminder system now, so things have improved around here. I also have contributors who help me!
Our Review of the S2H Replay
The S2H Replay is a wrist band that calculates your physical activity. Our children loved this little gadget. They loved seeing how active they were and kind of fought over whose turn it was to use it. I actually think this would be a great little gift to motivate them to stay active. I also think that with a little friendly competition between siblings – nothing like egging each other on – that this could turn out to be a real tool towards better health in our family. I can see it all now and am tucking this little idea away as a Christmas gift idea, especially for the older children.
As you can tell, the S2H Replay is very user friendly, especially since our children were the main users. The only aspect of the gadget and technology we did not make use of was the online part, but I can understand how useful having all that info in one place would be. At the time, I didn't quite get it or want my children's info stored online and that hindered me from trying out that part, plus I think we lost the code or something we needed to access the online information. Sigh.
Of course now they have apps and a Step Pedometer available. Check out their special below.
Special 15% Off at Switch2Health Email Announcement
The S2H STEP and S2H REPLAY reward you for exercising- simply wear them, be active, get Rewards!

Faith and Family Reviews received the following product in exchange for writing a review. While we consider it a privilege to receive products to review, our reviews are our honest opinion and thoughts of the product.
Share and Enjoy