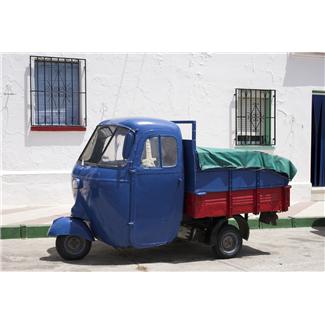 It's been a long time since I mentioned anything (fear of judgement) about our car situation. We have been blessed to use my mil's car since last October when I got side swiped in our 15-passenger van, which insurance wrote off, and my husband decided our mini van was no longer worth fixing. We have gone nowhere as a complete family since October. Amazing really. But do you know what? None of our children have complained. The only thing we really missed is attending church together. That's not to say no one has been anywhere, we have been creative in taking different children out on errands etc. I am very proud of our children for being so content during this season of our lives.
My mil has been a gem. She usually is anyways. She's had several health issues preventing her from driving, but got a clean bill of health this past spring because of this we have been anxious to give her car back. She's only asked to drive once and went back to having my husband drive her on errands, which is fine, he's happy to do that.
We have just put pressure on ourselves to not take advantage of her benevolence any longer, so we've been car hunting in full force. We have been very hesitant to take on a car payment. Never had a car payment in our 18 years of marriage, but felt it was the only way we could do it. We had just found two suburbans on Friday, which my husband stopped to look at yesterday since the car dealer was near our old town.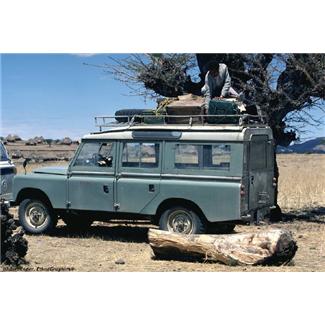 BUT…a friend from our old church called yesterday. He offered to give us their old 15-passenger van, 11 really since one seat is missing. Wow! Mr. G, a husband and father of 12 – all girls but 1 – and is a contractor with his own business. One of his clients has him doing work in exchange for a work truck. Therefore Mr. G and his family want to GIVE us their old van. An old new car! I never thought God would provide in this way for us. We are in awe that we waited for so long, hesitant to take on a car payment and blown away that we will now have a family vehicle by next weekend. Just a couple things have to be done, the AC needs a new hose, so my husband is going to look at a junk yard and see if he can fix that himself. He's pretty savvy that way, and if he can't do it, will give it up to let someone else do the work. We may attend church as a family for the first time in 9 months!
We may still look for a smaller more economical car for my husband to drive to and from work, as we've got spoiled with his mom's car being so good on gas, but we'll see what happens.
The saying "Good things come to those who wait." – author unknown – is so true.
So tell me, could you live 9 months without a family vehicle?
Share and Enjoy