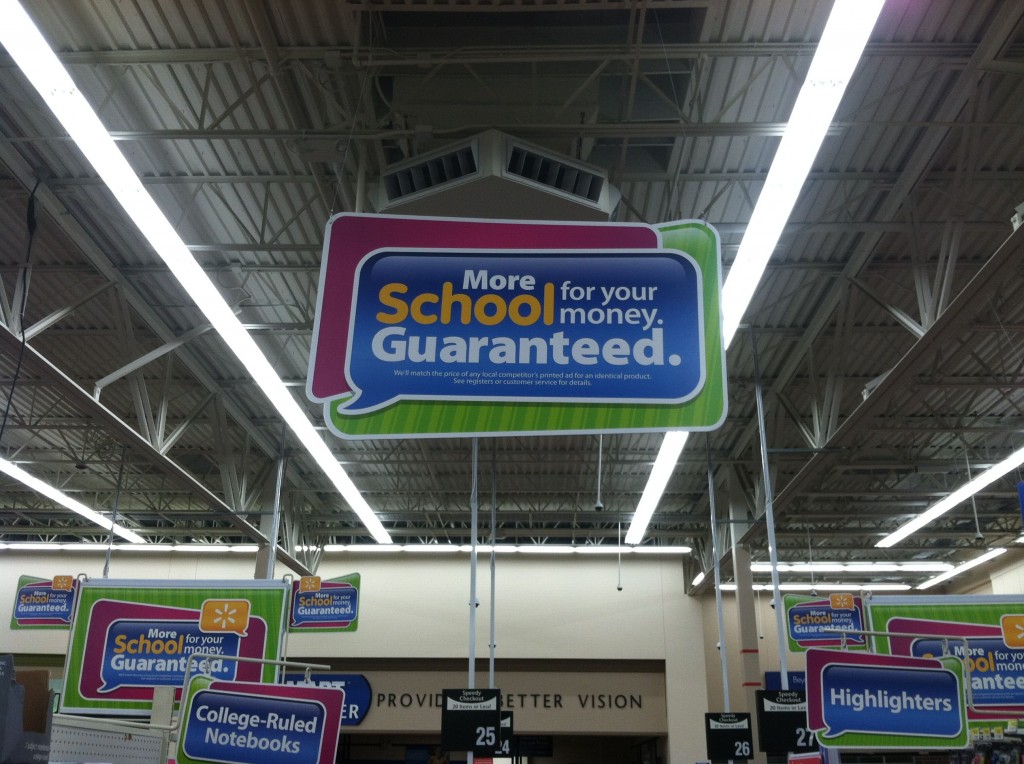 We are only a month into summer but school will soon be starting back up again as back to school sales indicate. Most show their teachers appreciate at the end of the school year. Some may not even show their appreciate at all! For shame! But if you forgot to do it a month or two ago, I am going to share a way you can easily do for this back to school session.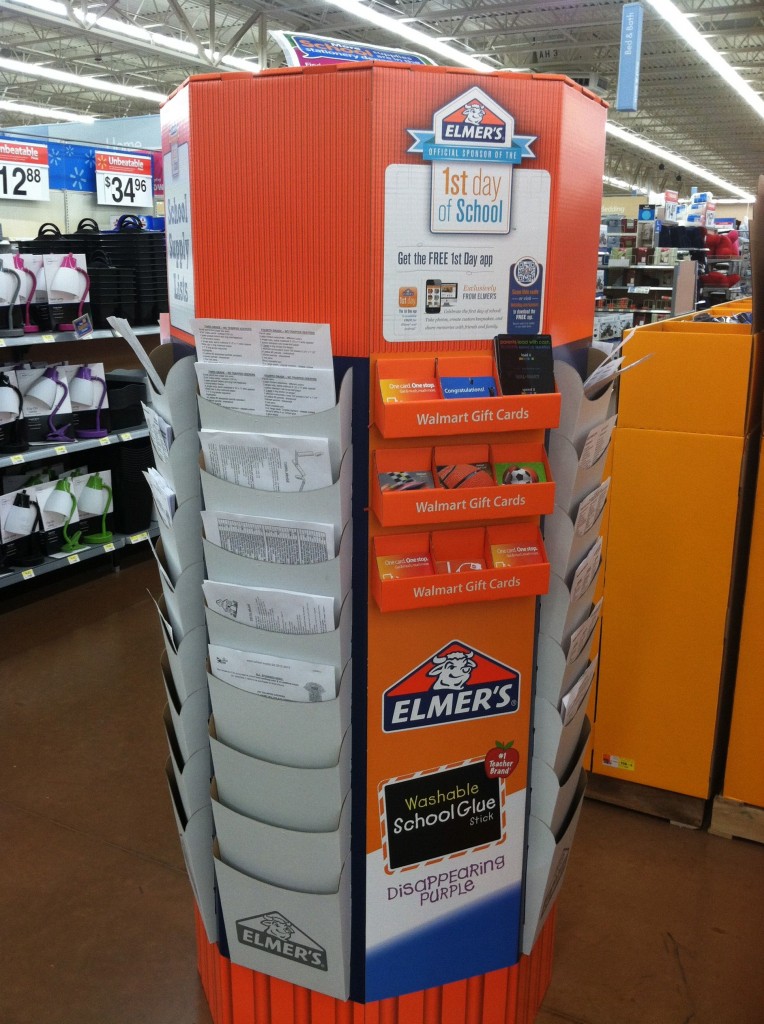 As you know, we homeschool, and just like any other family purchasing school supplies is a little like Christmas around here. New glue sticks, new markers, new crayons, new pens and pencil and erasers you can actually find, are a source of rejoicing in our home. Seriously.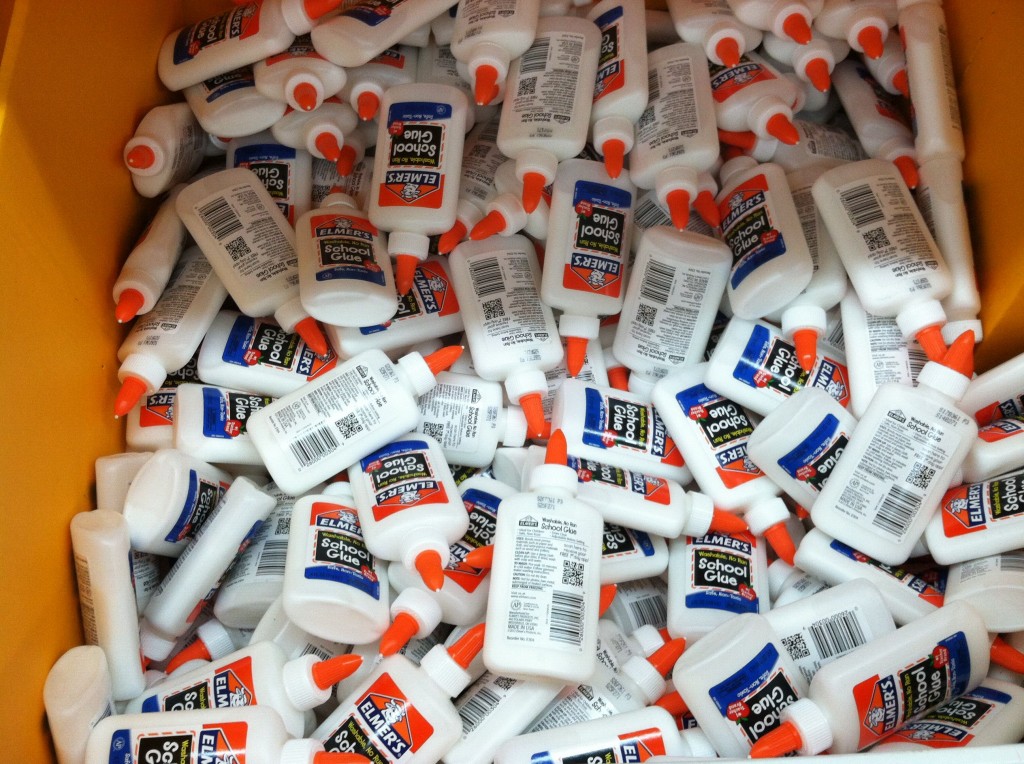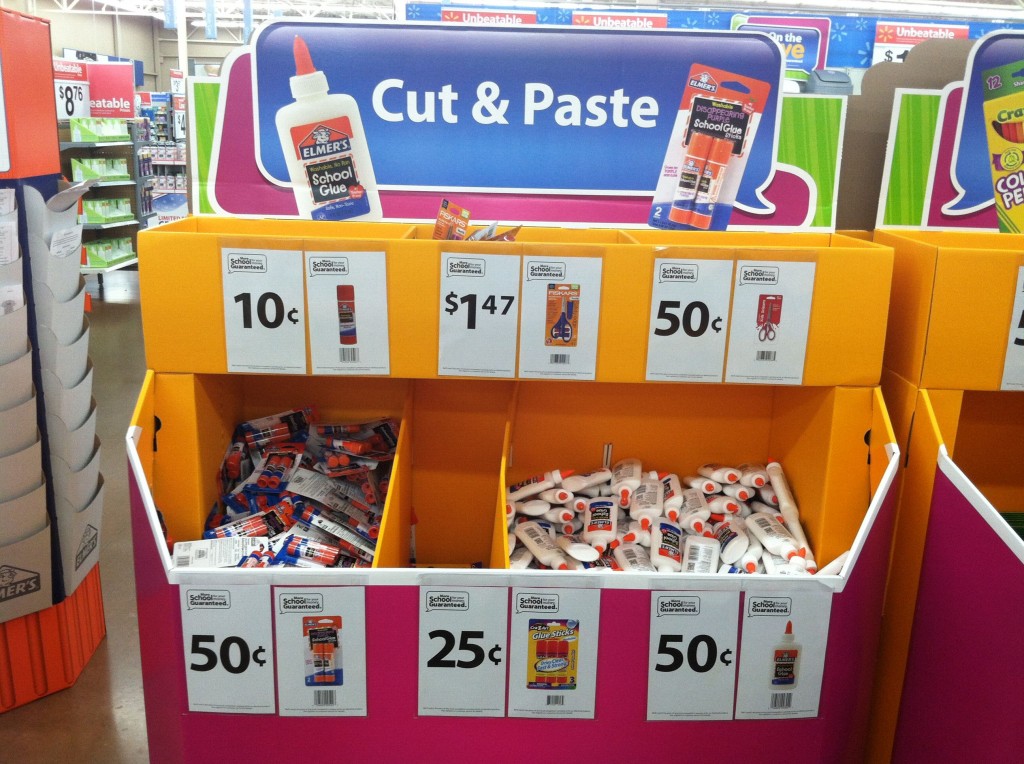 The other night my two older daughters and I went out to Walmart at 11:30pm to shop for quality school supplies at low prices for Elmer's simple service project, which is a campaign supporting teachers by offering a donation of buy 2 school supply items and Bag It Forward to the teacher of your choice. My daughters were tickled to be out a midnight with mom shopping and we had fun.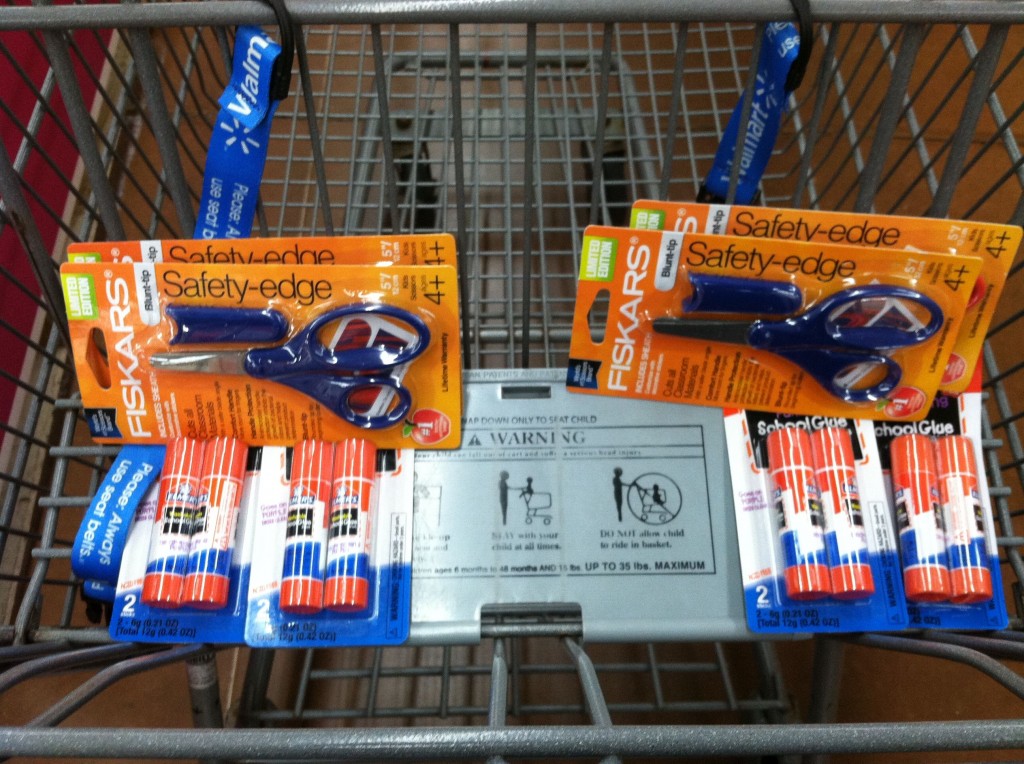 To help with our shopping experience, I downloaded Elmer's 1st Day App, which is also available at the school supply list holder. I simply went to the website clicked download and it was quickly downloaded to my iPhone. It is an app to help parents and children to capture the memories of the first day of school. It is available for a free download here. Using the 1st Day App will actually help drive donations to the Kids in Need Foundation which provides funding to teachers and ultimately kids.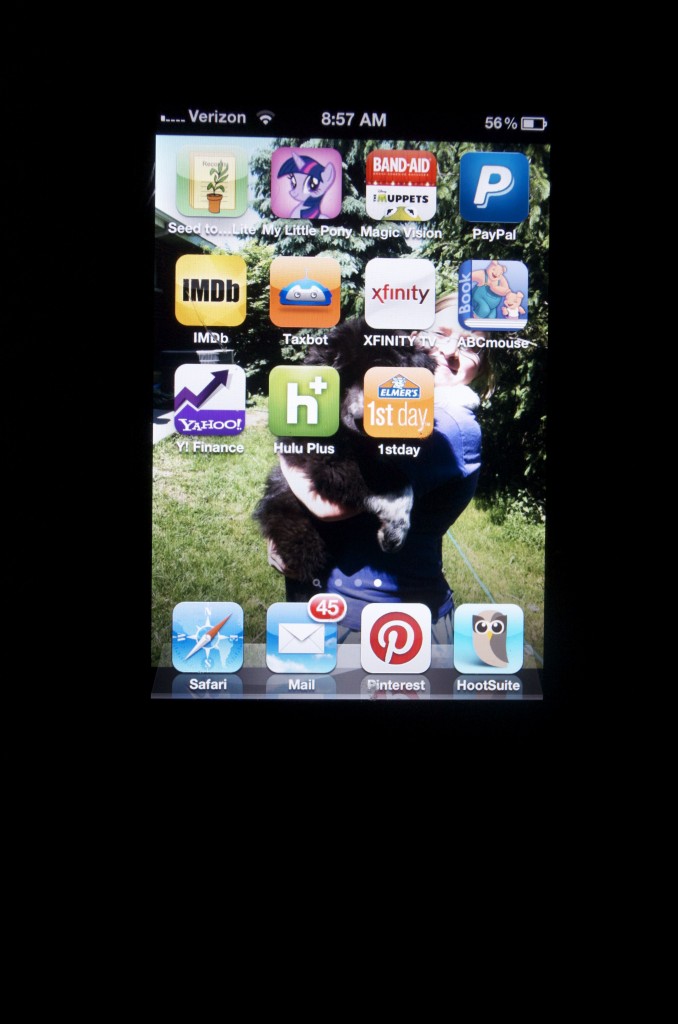 We shopped for notebooks, pens, pencils, erasers, more notebooks, glue, glue sticks and more pens and pencils.
Our donation gift is not wrapped in pretty paper or anything because our teacher is very practical and did not want wrapping paper or a gift bag wasted when the school supplies were just going on shelves.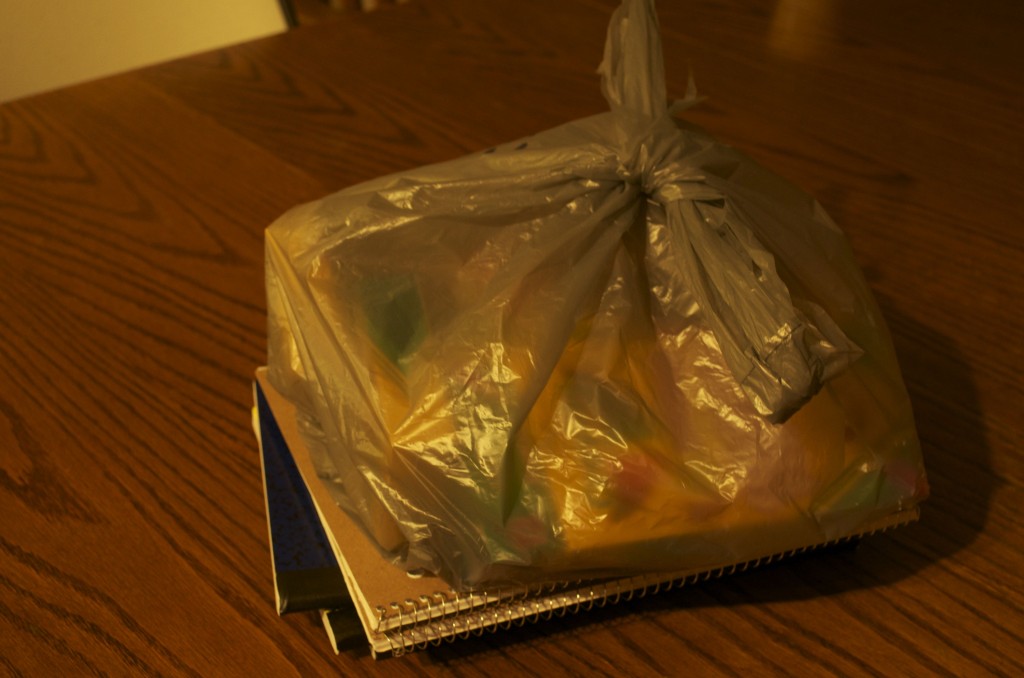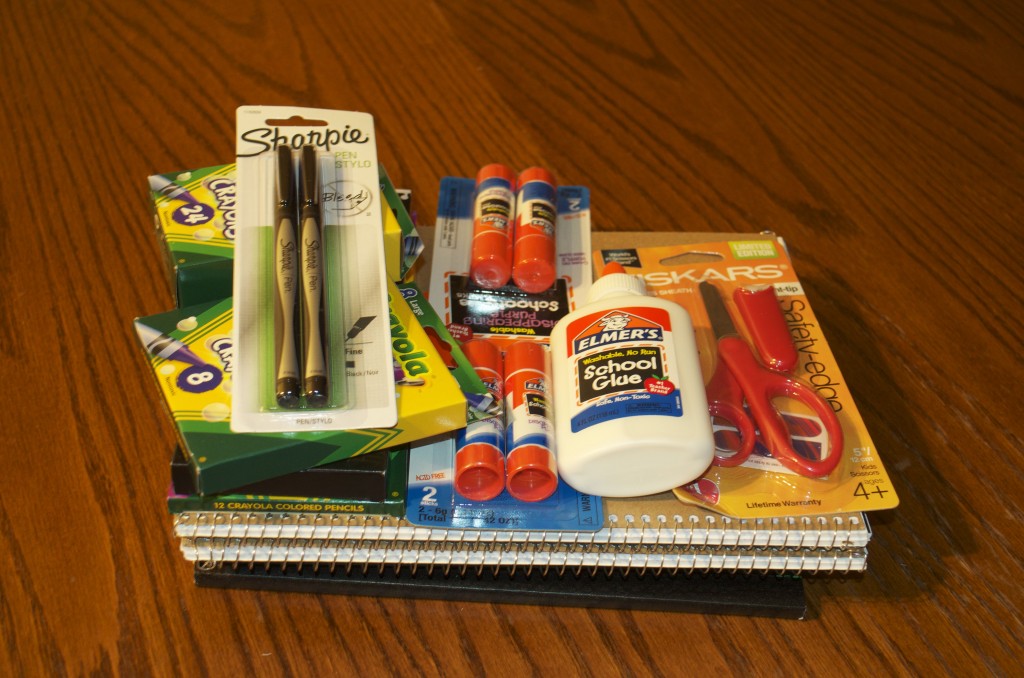 This is going to be very weird and out of the norm for me in the giving back projects I usually participate in. My daughter was suppose to write this for me but she slept in! But here's it is…we chose me as the teacher.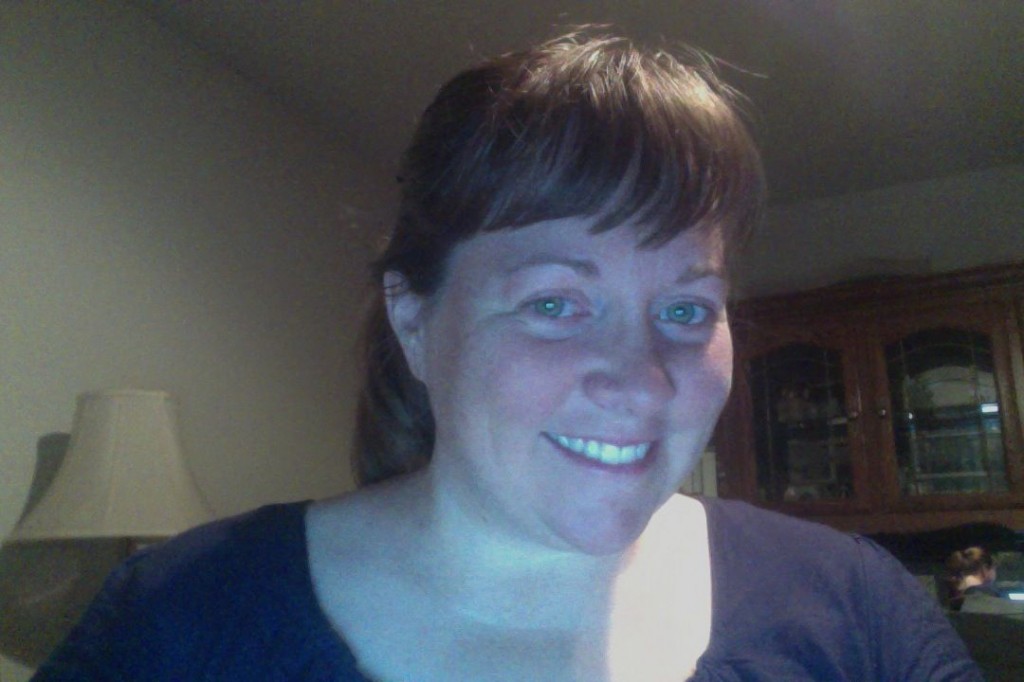 I admit my family doesn't take time to officially show their appreciation at specific times of the year for all I do, other than Mother's Day and my Birthday. However, there are little ways all throughout the year they thank me – my husband surprises me with big and little gifts when I least expect it or my oldest daughter will say she's so thankful she's homeschooled and will share that gratitude with me. There's never been a time when we've taken our children on a field trip or another place that our children haven't thanked us. So this simple service project was a way for us to get a jump start in purchasing school supplies for our eight children, as we go through a lot of school supplies. We are very grateful for this opportunity and privileged we have the option to homeschool.
My children woke up to the bags of school supplies yesterday and cheered, "Mom got school supplies!" And were soon asking for new markers and crayons to color.

I am still deliberating over who we could share a bag of school supplies with, as it just doesn't feel right that we gave to us! Maybe I can call an elementary school and see if there's a family in need of school supplies and give back that way.
Be sure to visit Bag It Forward on Pinterest, Elmer's Facebook and Twitter. The Pinterest board has some very creative ideas!


"I am a member of the Collective Bias™ Social Fabric® Community. This content has been compensated as part of a social shopper insights study for Collective Bias™ and Elmer's. #BagItForward #CBias #SocialFabric. All opinions are my own."
Share and Enjoy