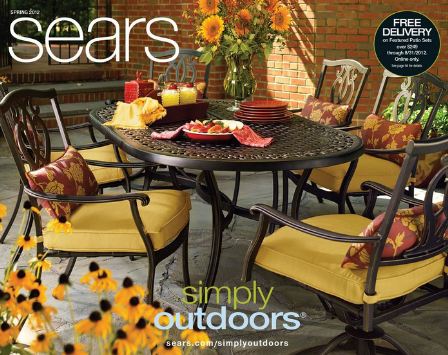 I love spending outside, especially in the summer. There's just something relaxing and peaceful about being surrounded by nature. I get that from my mother. We have a beautiful spacious backyard here at the house we are renting. However, the patio is in need of a little love. We only have a couple of lawn chairs and that is the extent of our outdoor furniture.
We really do not have any outdoor decor either. That's why I scoured Sears online catalog and Outdoor Living section last night and today looking for outdoor furniture and accessories to spice up our sad looking patio.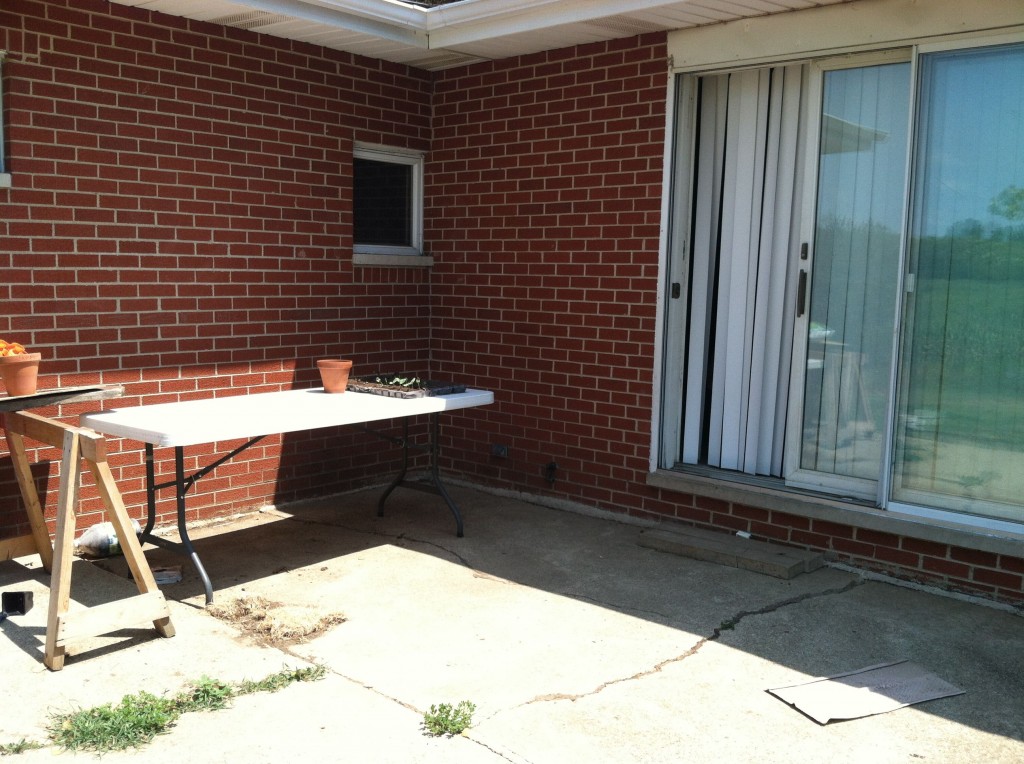 I have always been somewhat of an early riser. I love early mornings. I dream of creating Mom's Dream Backyard Oasis. Of course it would be for the whole family but my plan is to use it in the early morning for some alone time. Whether it's reading or getting a head start on blog posts or client work, I want to have a place to go that is all my own – at least for a short time during the day!
It was so fun to dream and create what I consider my dream backyard oasis. Below you will find my Polyvore Wish Board of most of the items I found that would make my patio more attractive and fun to spend time on. The one thing I did not do is consider cost as I chose things, after all this was a "dream". When I dream I dream big and dreaming means money is not a factor. Sears does have a Shop Your Way Rewards program, but I did not get a chance to check that out, but I am thinking it might offer some sort of savings for a huge dream project like this.There's also the Sears local ad to search for budget friendly items too and I think when the time comes for me to seriously plunk down some money for a whole new patio makeover, I would start with the ads, shop sales and watch for promotions.
Sears Style Hub really did not help me in my research, perhaps someone more design focused would find it helpful.
I thought Sears had a great selection and would definitely consider making my purchases there.
My online shopping experience was good. However, I did experience a scripting message last night that froze up my computer causing me to go to bed early to start fresh in the morning. That was one negative thing, the other was Polyvore doesn't have their themes categorized, at least from what I could see so it took me a long time to find a board for the amount of photos I wanted to use. It was very time consuming. Uploading them to the board took no time at all, which was definitely a plus.
Here are the steps I took, starting with Sears online catalog: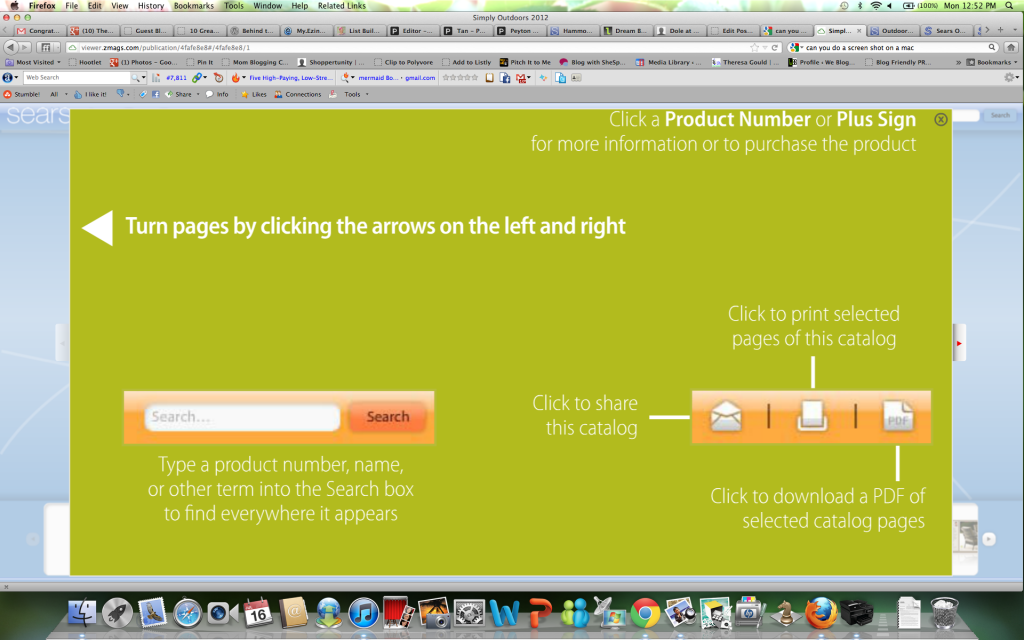 Shopping the Sears Outdoor Living Section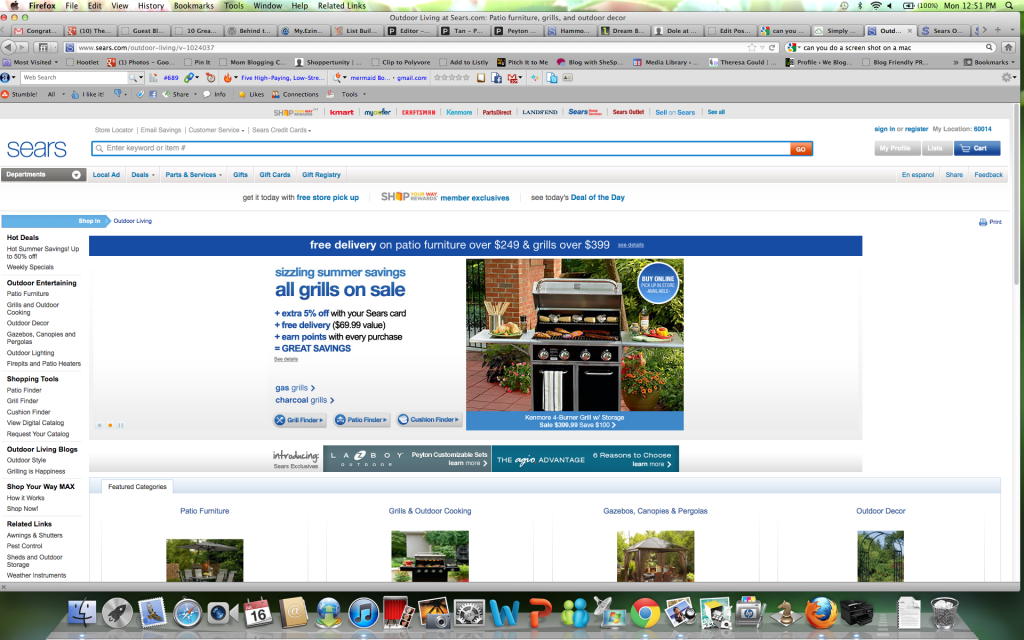 Creating a Polyvore Wish Board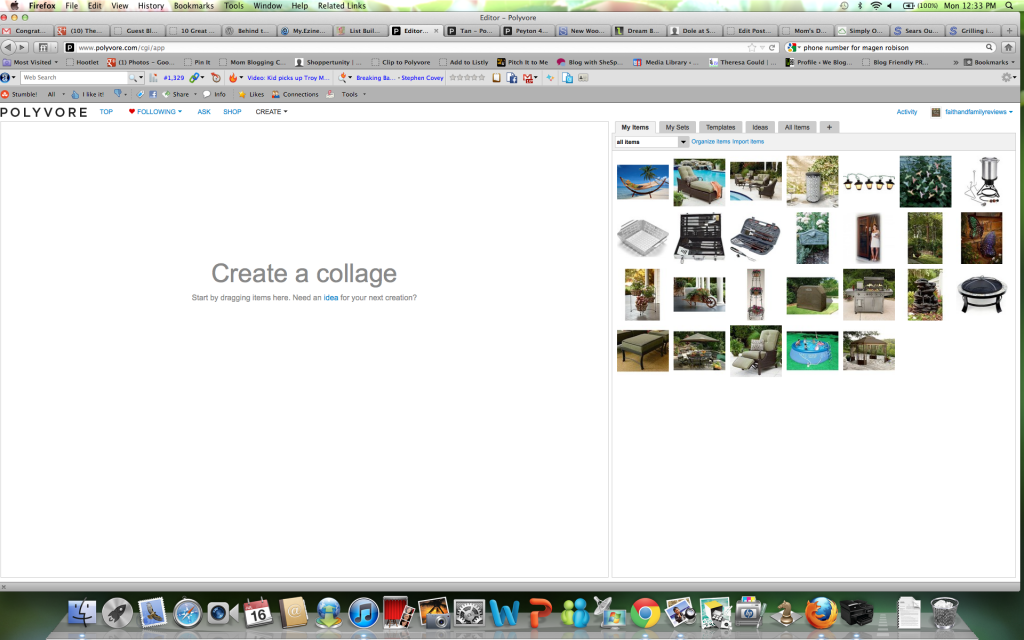 Adding Photos to My Wish Board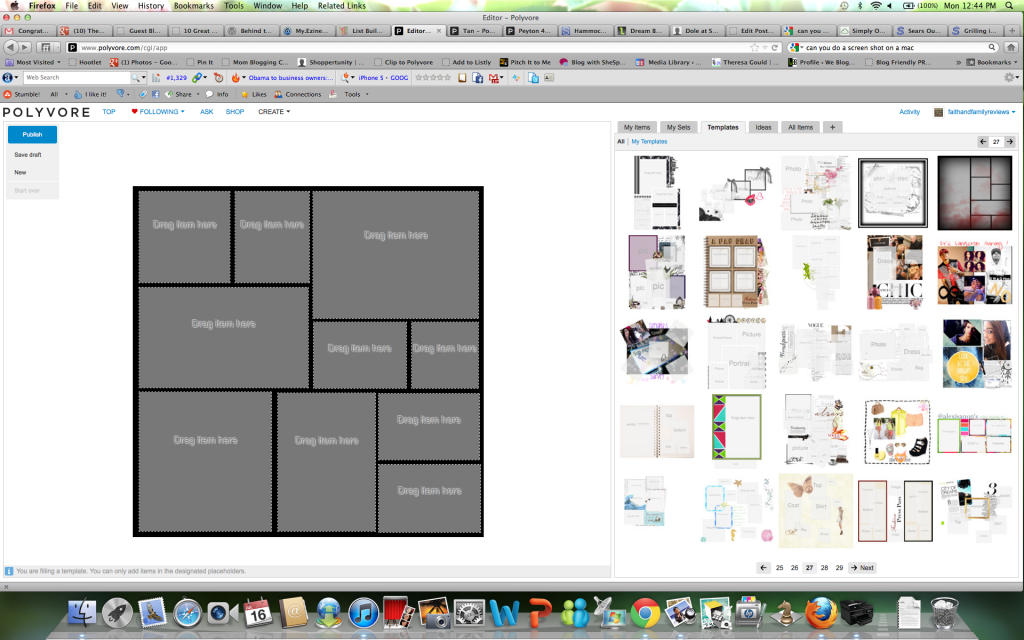 My Completed Polyvore Wish Board
Here's a complete list of everything above and a couple more. Please give a thumbs up to the items you like:
Dream Backyard Oasis #SearsPatio #SummerWithSears
Dream backyard oasis with Sears patio furniture
For those of you shopping for new outdoor items, Sears is currently offering:
Up to 30% off patio furniture and grills
All Grills on sale
Be sure to check out the Red Tag Event for great deals on Patio Furniture and Grills
More than 50% Off this Ty Pennington Style Halston 4-pc. seating set

Consider following Sears on Facebook and Twitter to receive more informational updates and promotions.
In the comments, tell me about your dream backyard oasis.
"I am a member of the Collective Bias™ Social Fabric® Community. This content has been compensated as part of a social shopper insights study for Collective Bias™ and Sears. #CBias #SocialFabric. All opinions are my own."
Share and Enjoy