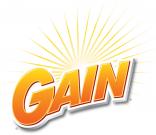 We have five senses and of those five senses, smell is probably the one that evokes the most memories. I know when I smell burning leaves and grass when I pass the state park in the spring time, it takes me back to my childhood when my mom would burn our grass every spring or fall. Or baking bread can take me back to my grandmother's and mother's kitchen. Pumping gas can take me back to my teen years when my parents co-owned a gas station and I worked there pumping gas in the summer or on weekends when they needed help. Of course these are good smells that trigger good memories, but bad smells can trigger bad memories too.
What do you think of when you hear sunflower and sunshine? I think of bright, fresh and pretty. I cannot think of ever really smelling a sunflower and I don't remember if a sunflower has a scent. I know sunshine really doesn't have a scent, but I'd like to think it has a nice heated scent, you know what I mean? But I do know neither of these have a strong scent.
This week we tried using Gain's Sunflower & Sunshine scented laundry detergent. I have to say that I chose the scent because I liked the name, but also because I thought it was the least aromatic from the sample cards I used to choose a scent. It turned out it's stronger than I thought it would be. It smells a little flowery and almost has a citrus scent. Like most laundry detergents, it's a strong scent and you can smell it when the cover is on.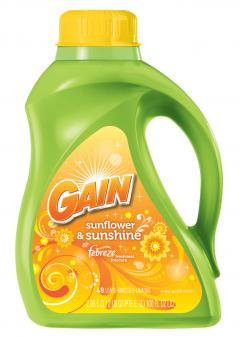 Each of us has our own unique sense of smell and we won't all agree on what our noses like or dislike, but that's ok. Tell me what you think sunflower and shine smells like? Leave your answer in the comment section!

Faith and Family Reviews received a bottle of Gain Sunflower & Sunshine in exchange for writing a post about this scent. All opinions are my own.
Share and Enjoy