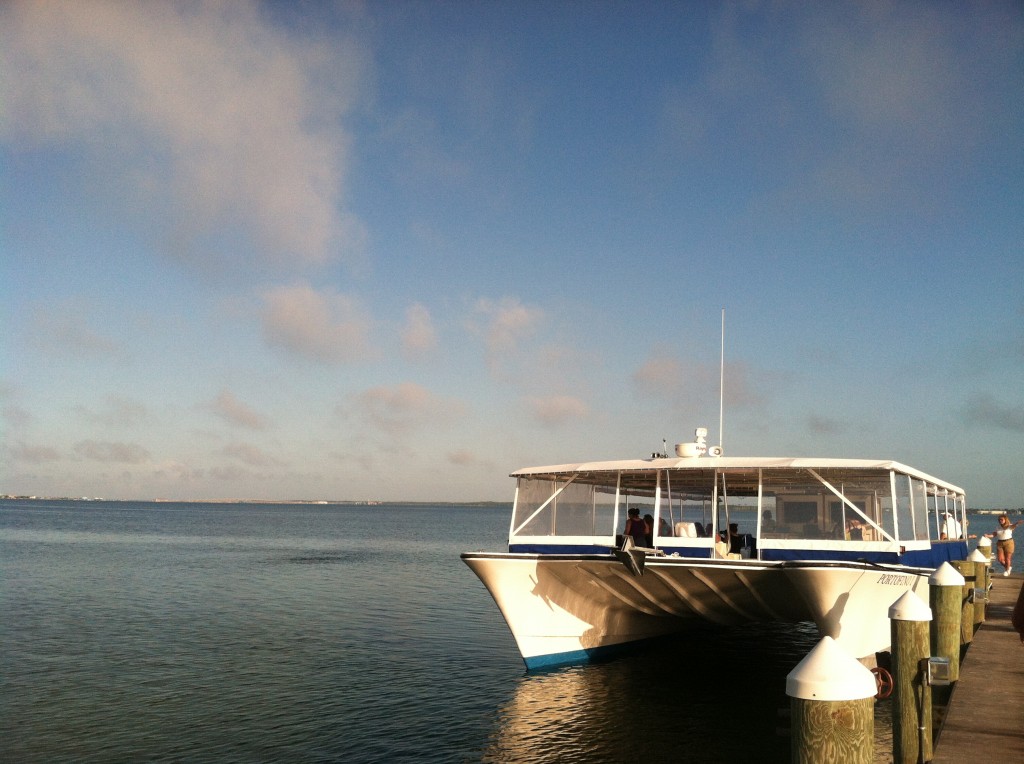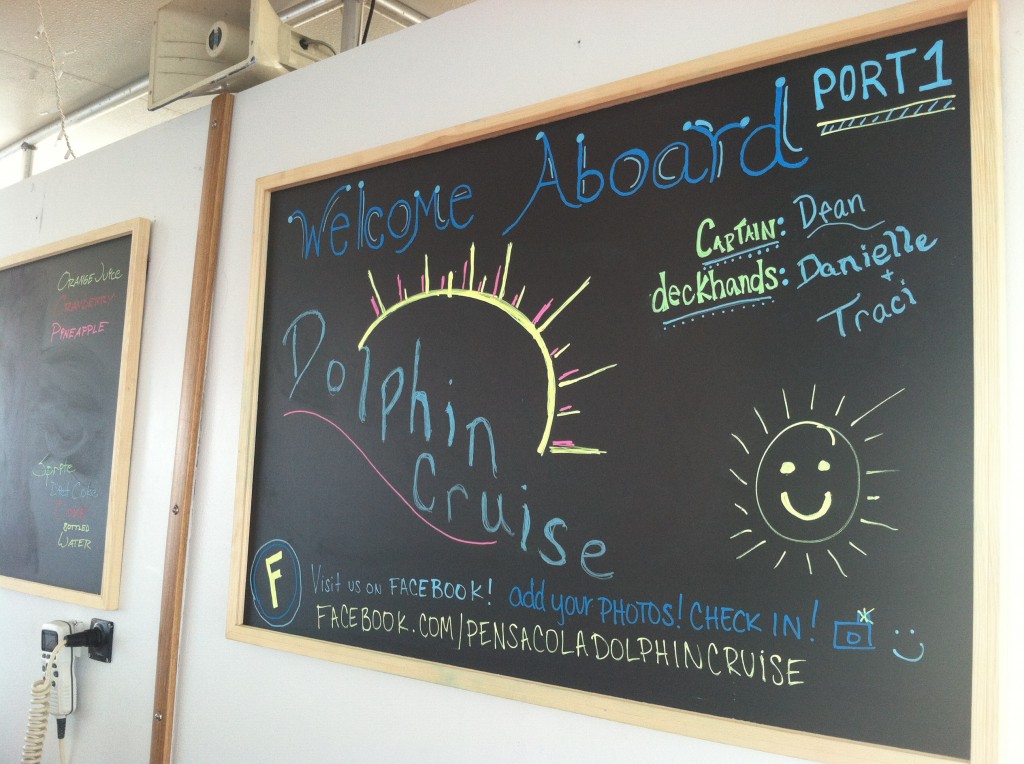 On Sunday, May 6, our last and final day of Brandcation, we went on a Dolphin Cruise. We arose at 6-ish in the morning and after a quick breakfast of Dole Fruit Cups and Dunkin' Donuts we went out to meet the boat at 7am at the dock. Yes, all we had to do is walk down to the dock at the beach where we had the Blogger Olympics. Awesome, eh? It was a beautiful, clear day. We truly couldn't have asked for a better day. I love dolphins so this was definitely one of the highlights of Brandcation. I have seen them before, but always in captivity. To see dolphins in the "wild" was a new experience. One I will never forget.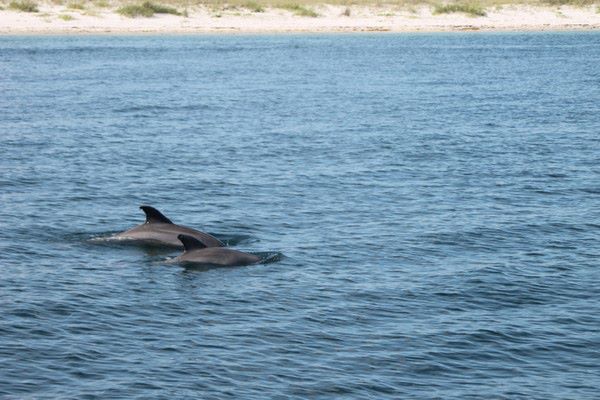 Photo courtesy of Trisha at Momdot.
The captain and his crew were very nice and so hospitable and accommodating. They truly made the boat ride more pleasant for our group. From making themselves available to take pictures, to the informative tour guide to even allowing a few of the ladies be "captain" for a few minutes each. They got to steer the boat all by themselves! It was great!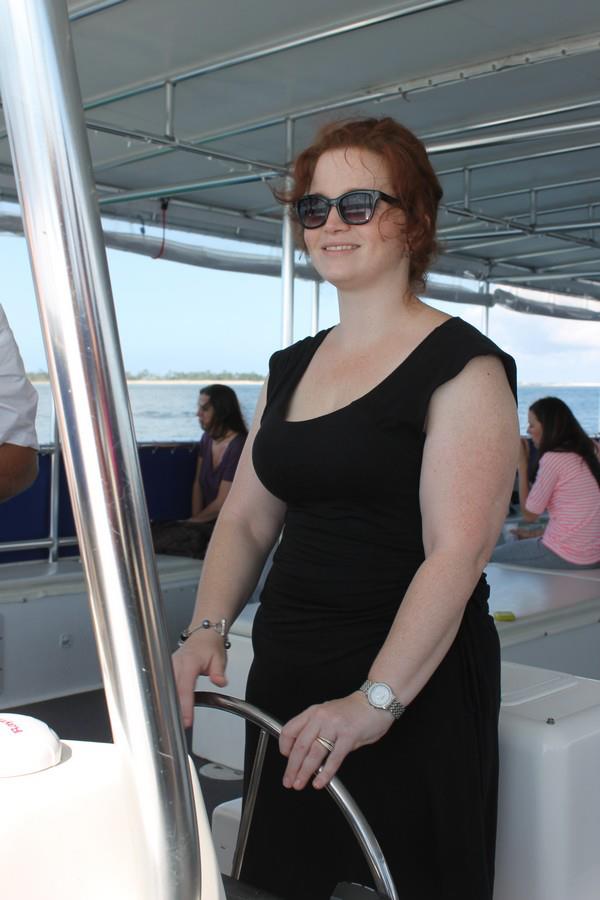 Captain: Nicole of www.WriteSpell.com Photo courtesy of Trisha at Momdot.
We thoroughly enjoyed the conversations, the breeze in our faces and the gorgeous view of "The Sound" as we kept our eyes open for dolphins. When that time came, the captain actually gave me for spotting the first dolphin. One person thought they had seen something, then as I scanned the water I spotted a dolphin and the captain and crew member confirmed it. From there on out we just followed their path.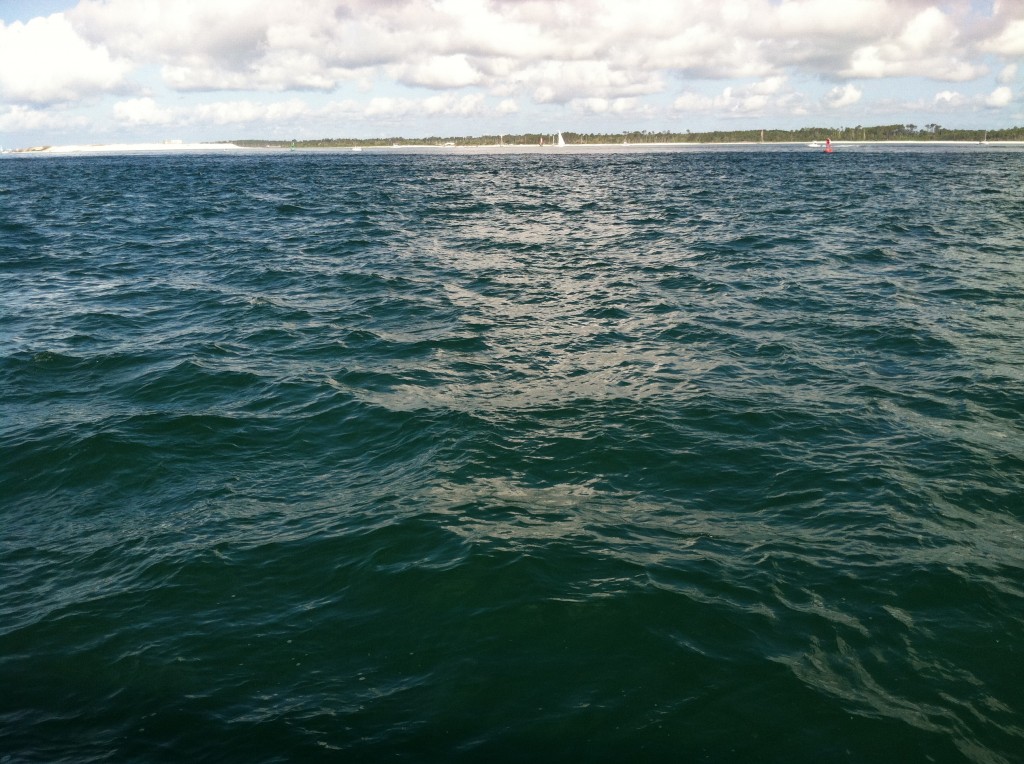 The water was calm and that green/blue that you see in photos in the tropics. Just beautiful. The dolphins were in smaller pods and one pod had a baby. For a while the dolphins were at a distance but the further we went out the closer we got to them. It was totally awesome. I took mostly video because it was too hard to snap a photo and make sure I actually got one of a dolphin before it disappeared beneath the water again.
I am relieving this whole experience now and it is such a fun, relaxing memory. Thank you Circle PR for providing this opportunity!
Enjoy the videos!
Share and Enjoy