It is important to do some marketing for your business. For the longest time I only marketed my business when I needed to, silly eh? But I have learned that I get far better results if I am continually marketing my business(es). After all a business does not always grow itself, it needs to be watered – garden analogy since it is gardening season.

If you are a mom in business, then you probably use business cards in your marketing plan. I have used a number of different companies to purchase business cards and have even received them free on rare occasions. This is one occasion I get to be the source of helping moms market their businesses by offering a giveaway of 250 Free UPrinting business cards! You'll also get a chance to share your business (or blog) as one of the Rafflecopter options!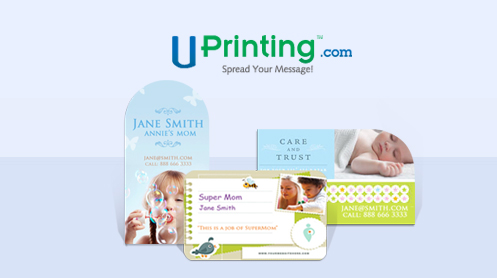 UPrinting offers some cool looking business cards. I have used a try fold, but like the look some of the ones UPrinting has to offer and will be ordering some for our farm or blog.
Prize Information:
250 Die-cut Business Cards for one winner
2×3.5″ Rounded Corners, 2×2″ Rounded Corners, 1.75×3.5″ Rounded Corners, 2×3.5″ Leaf, 2×3.5 Rounded one corner, 2×3.5″ Half-Circle Side, 2×3.5″ Oval, or 2.5″ Circle
14pt Cardstock Gloss / Matte / High Gloss (UV), or 13pt Cardstock Uncoated
6 Business days print turnaround time
Free US shipping only
Restrictions:
1. This giveaway is open to US residents only, 18 years old and above.
2. No prize substitutions allowed.
3. Winners are allowed to win once over a six-month period.
4. Only email addresses used for the giveaway will be eligible to claim the prize.
Enter the Giveaway!
Share and Enjoy