Our oldest son has challenged us more in homeschooling than any of our girls ever did and in order to get him to read we had to come up with certain incentives that were of interest to him and made him want to read for the end result. For him it was getting a BB gun. Even the promise of a $50 bill did not motivate him! He had to read a certain amount from January until his birthday in February then he could have his BB gun. He made the goal and on his birthday or the day after my husband took him to Farm & Fleet to buy a BB gun. However, he could not shoot his BB gun until he finished a certain amount of books….let's just say he kicked his reading up a notch because this past Sunday he (and the rest of the family too) got to shoot his BB gun. The joys of living in the country affords us new experiences we would never had if we still lived in our townhouse subdivision and I have to say our children are happier for the change!

The Target – Nothing fancy mind you, but it worked for us!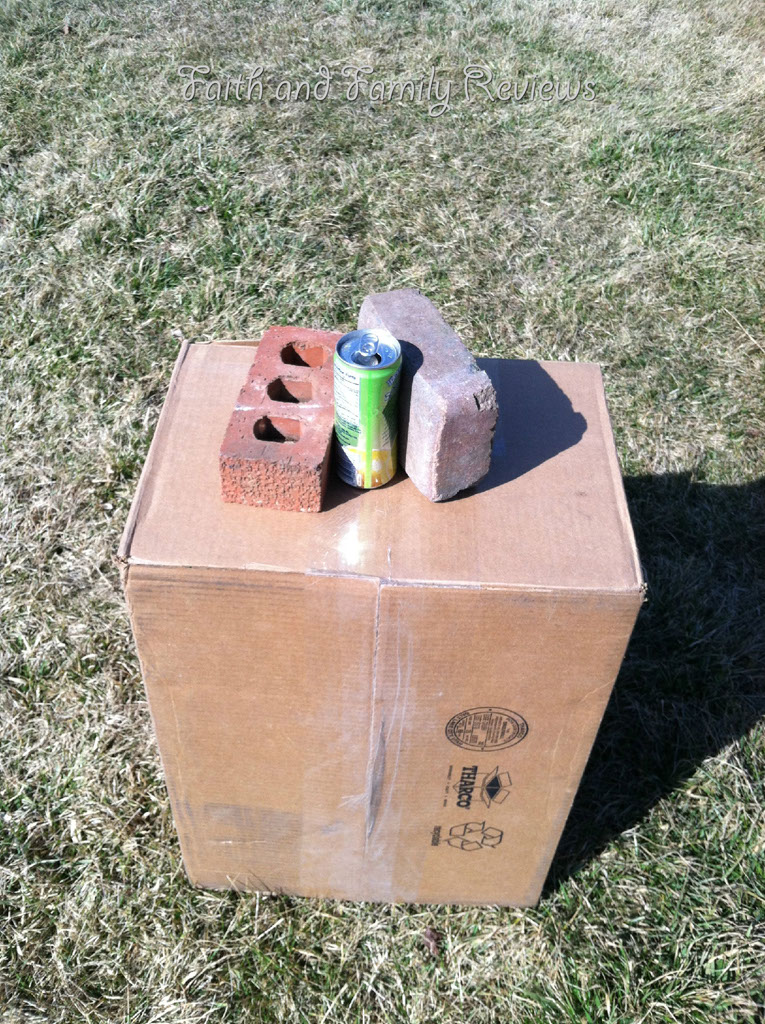 The Master Teacher – An awesome Dad! (a must-have!)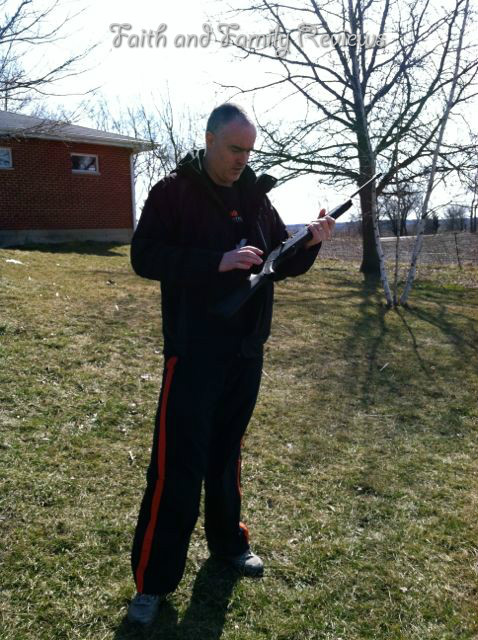 The Students - Eager boys (and girls in our family's case)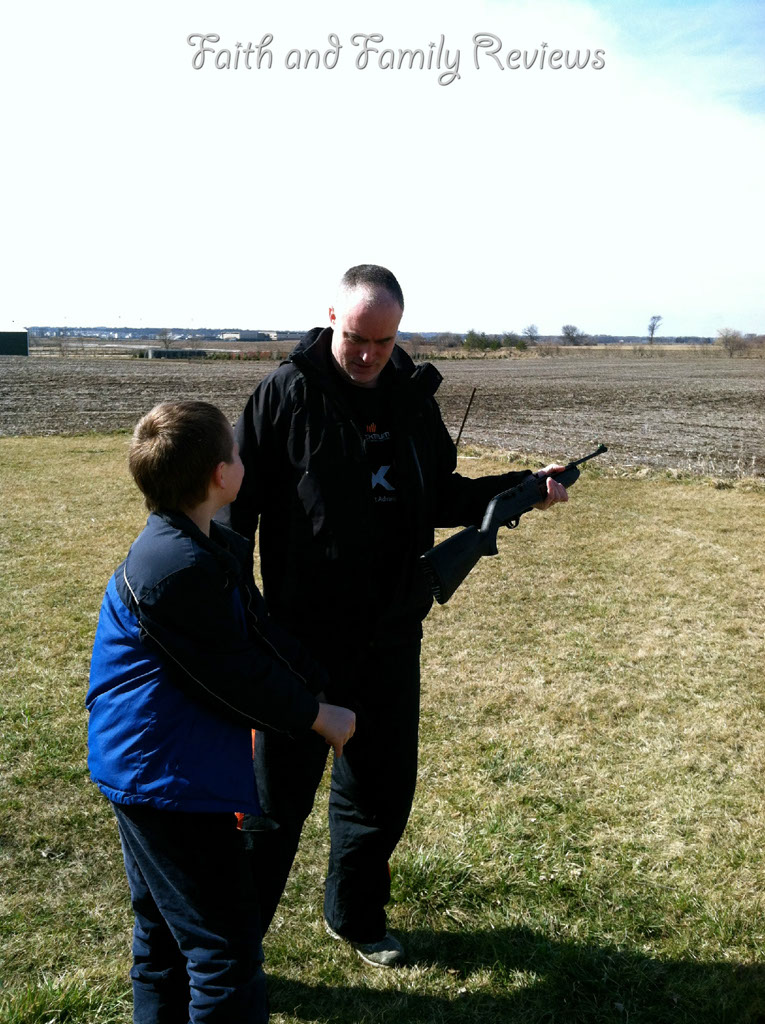 Teaching Safety - Especially to our younger crew (and NO we did NOT shoot at the target with them behind it! That's why we were teaching THEM about safety as cute as they were trying to hid behind the box!)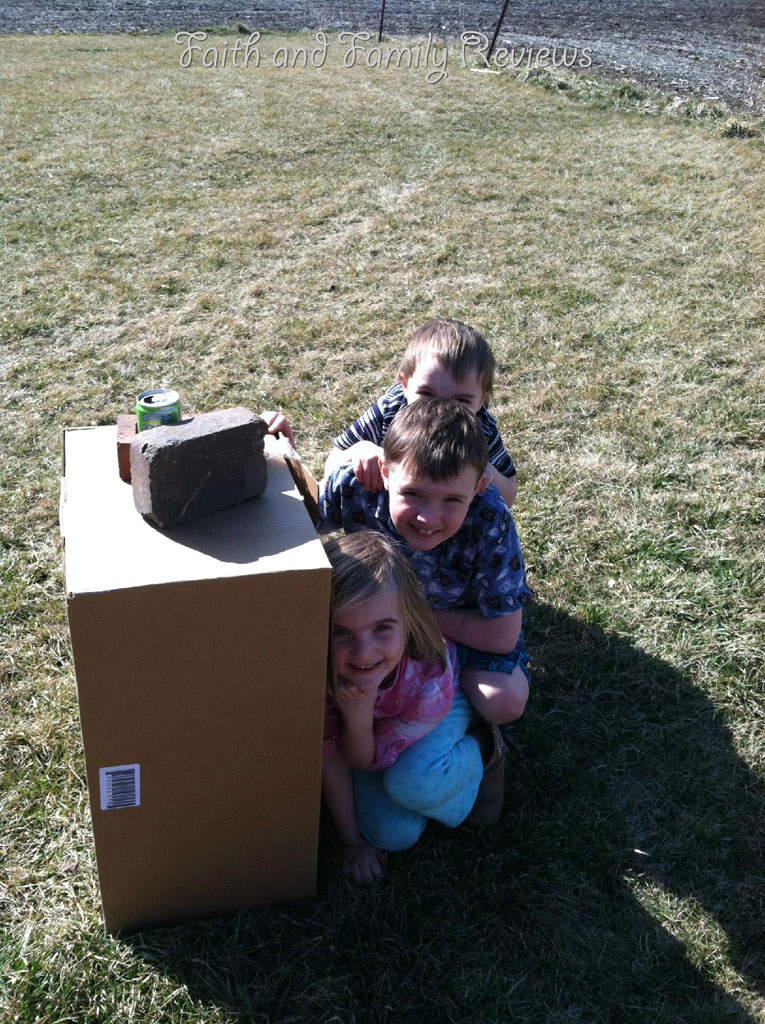 Ready, Aim, Fire! – The REAL fun!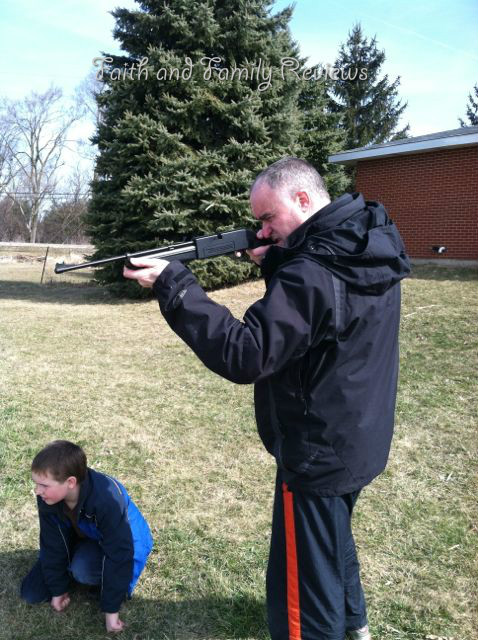 That about says it all! My husband was the only one to hit the target. Our two sons and one of our daughters hit the box when my husband decided that might be an easier target to start with. The rest of us missed!
Share and Enjoy