**(When I downloaded these apps they were free, I cannot guarantee if they started charging a fee.) **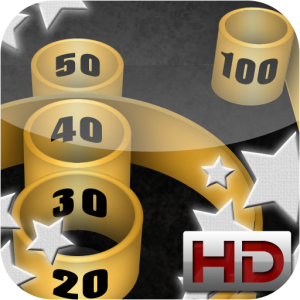 SKEE-BALL!!!  I love skee-ball.  We live near the east coast and head to the beach every year. After a day on the beach, we find an arcade and play skee-ball.  Now, we don't have to wait for the summer.  Currently, it's snowing and we are playing Skee-Ball in the house.
This app is only compatible for an iPad.  You gain points by playing skee-ball and then you get to pick out "prizes" to spend your tickets on.  This is a good one for the whole family.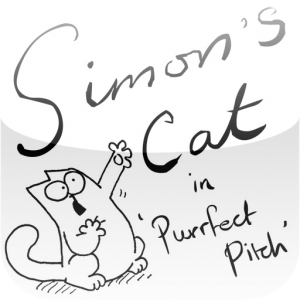 SIMON'S CAT IN "PURRFECT PITCH" – If your not familiar with Simon's Cat  Cartoons.  Simon's Cat is drawn by Simon Tofield an English Animator, who can draw a cat's temperament "purrfectly".
This app is available for the itouch, iPhone and iPad.  With this one you play the piano, but when you hit the key the cat meows.  It's really funny.  Funny Quick Story – My daughter and I were waiting in line to see Santa in December and I brought along my iTouch.  She started playing Simon's Cat and the people around us started laughing.  All you heard was meowing.  (I guess you had to be there;-)).  There are options of "Free Play, Challenge, and Play Back".  Lots of fun!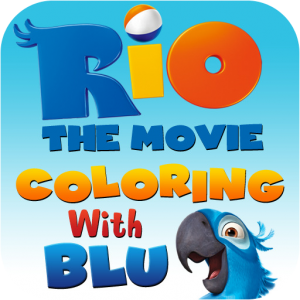 RIO THE MOVIE COLORING WITH BLU – Remember this movie?  We enjoyed it and downloaded it.
This app is available for iPad, iPhone and iTouch.
You color.  It's that simple.  Choose one of two birds and the background.  The color pallet is at the bottom on the screen and your off and coloring!  When you done you can save it and email, post it to Facebook or print it!
OK!  Get your cats ready for a frenzy!  I got an email earlier this week from Friskies about an app for Cats.  I haven't tried it on mine yet, they are currently sleeping (surprise, surprise).  Here it is!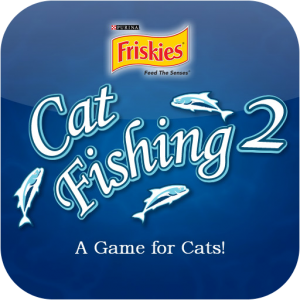 It's CAT FISHING 2 BY FRISKIES –
So, you start it up and let your cat go.  The fish start swimming around and your cat taps them and gets a score.  The more fish you cat taps the harder the game gets.  There are 3 levels and you can post their score to Facebook or the "World-Wide Leader Board".
It's again only available for iPhones, iTouch and iPads.
Let your kitties in on the fun too!

Share and Enjoy