I haven't been doing very well with keeping up with my Monday Motivation posts. I did get my office organized last weekend but failed to post photos. So I am doing it this week. Though my tables are not quite as neat right now because I am in the middle of a couple of projects!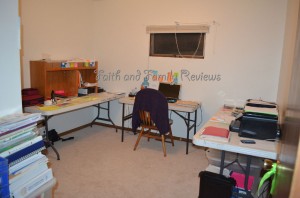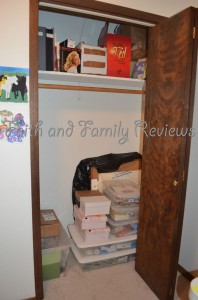 We still have a bit of stuff in our room, but it is minimal. I have to get another bookcase up to get the books up off the floor! I am also starting to think gardening and since half our room is not really used unless the boys are wrestling, I am thinking about setting up tables to start our seeds. Not sure about that idea yet though.
My utility closet/room is a disaster this week since the younger children have just thrown all their winter gear on the floor! So that is a goal for today to get that cleaned up. I should take a picture of it but the younger children usually do not care about stuff like that so it would be futile to use it as blackmail!
Now I have to do my Fun with Food Post (last week's but will be posted THIS week!)
Share and Enjoy