As many of you know, these days I wear many hats. Not only am I a wife and homeschooling mother to eight, but I also run two businesses, with a fledgling farm waiting to burst forth from the side lines.
It's obvious that being a wife and homeschooling mother to eight is a full-time job in and of itself. Then why would I want to add a business…or two…or three…or four to that mix? It happened out of necessity nearly four years ago on January 3rd or 4th when my husband came home to say that he lost his job of 25+ years. What a shock that was!? It came out of no where even though we had been on shaky ground from the end of 2004 when my husband learned his boss of 24 years was selling the business. At that time we had no idea if we would even have a job once the sale of the business occurred and felt we had to do something as a back up plan… just in case.
Rewind a Few Years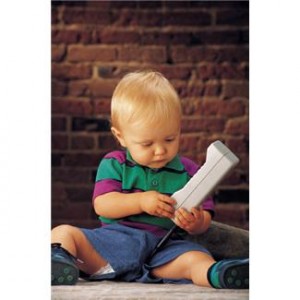 I am going to let you in on a little secret, when I had three children three and under, I had a yearning to have a home business and have my husband home more to help out. Ha! It was hard work keeping up with my three little girls and all their needs! But by the end of 2004 we had 5 children and I had just experienced a pregnancy loss at nearly 20 weeks along. I wanted, needed something to help me survive the grief I felt. That is truly when we discovered that I was the "Idea Lady". There was something inside of me that went into survival mode to keep our family afloat to survive the job loss. So we started an online Christian bookstore in early 2005, but obviously we were not the up to competing with the online giant, Amazon. We did keep at it for the fun and love of our treasured books, but finally close down shop in 2010 due to its lack luster sales and needing more time to grow our other businesses.
The Beginning of Unemployment
By 2008, we were expecting our seventh child when the layoff occurred. We had six months of unemployment and an extension. With the help and grace of God we embarked on starting our second business mid-2008 that would include both of us and use more of our skills and experience as Virtual Assistants. As you all know it takes time to build a business and while our little VA business did not bring in much to start, we were thankful for whatever work did come our way. Most of which came to me, not my husband. He picked up a few odd jobs here and there but nothing every panned out for very long. I also cleaned houses for a couple families to help offset our slow start.
Personal and Professional Growth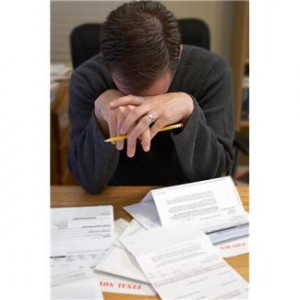 We both grew a lot, both personally, spiritually and professionally, while waiting for God to increase our income upon losing a good paying job that provided well for our family's needs. But to be honest, by late 2009 we were very concerned, unemployment had run out, no jobs in sight and a family member was faithfully assisting us. So when my husband was offered his old position back, with less pay, for a new owner (the third one, if you aren't keeping track) we felt we had to take it.
Recovering
We are still recovering from that nearly 2 year long period of being without a job, which is why I continue to work. Recovering from a job loss doesn't magically happen overnight once a person does get a job. It has been an uphill battle. One we are still overcoming, by the grace and strength of God.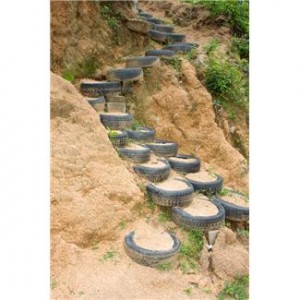 Business Today
Thankfully today between VA Clients, blogging and our essential oils business we are beginning to see the light at the end of the tunnel. If you were a fly on the wall in our home you would see me online much of the day, emailing clients, writing, checking website statistics almost daily because not only are these stats important to our livelihood but that of my clients. Whether we are bloggers or other business owners, we all like to know how much traffic is coming to our website. There are companies like Omniture (Omniture.com) provide online businesses with website optimization tools necessary to make online marketing a success, which is very helpful.
We are grateful for the slow, but steady growth of our little online enterprises and the part they have had in helping us survive a job loss and slowly gain back the income we have lost.

Share and Enjoy