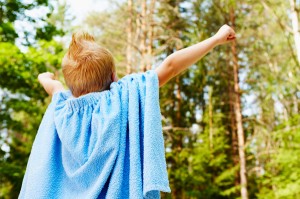 As you all know, we have four little boys. (well, two of them are not so little anymore!) These boys bring a lot of joy to our lives, but they also cause a lot of pain – inflicted on themselves and others, like their siblings.
Our boys seem to enjoy doing things that are dangerous. They are always wrestling and one of them inevitability ends up getting hurt.  It's unfortunate they never stop their antics. They just keep going and going and going and….you get the picture.
Our sons are currently obsessed with super heroes since allowing them to watch the animated versions of Iron Man and Spider-Man. The two older boys are both tweens and have grown out of the Thomas the Tank and Sesame Street stage (just in time for my little boys to grow into it them!) and are constantly asking to watch super hero cartoons. If they aren't playing Spider-Man, Thor, and Hulk then they are trying to find a way to re-enact their favorite cartoons. Those re-enactments usually involve using whatever dangerous stunt their favorite super hero pulled.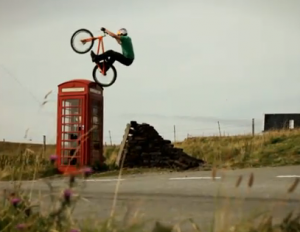 Our wild boys are open to jumping on conveyors, climbing tall of trees, climbing out their bedroom window,  making bows and arrows and shooting them at one another, and my personal favorite – sharpening sticks and hitting/poking one another with them, while I am saying, "Don't do that someone is going to get hurt!"
Thankfully with all the pharmacy automation it's easy to purchase the products that we need to fix up our sons from one of their latest escapades.  When they get hurt we handle them with much care, much like you would handle a material handling system.
You'd think they'd learn…..I swear they have nine lives instead of just one. We do try to stop them from pulling these stunts. But some days they just do stuff without my knowledge and I find out after the fact from another siblings or when they come running asking for a bandage. You know that old saying…..boys will be boys…..is very true!

Share and Enjoy