You know you are a blogger when you grab your flip cam in a serious situation……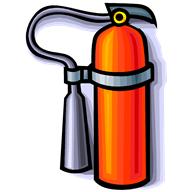 Never a dull moment in my house. So what does a 3 year old plus 2 keys equal? A burnt electrical outlet (I called it a light socket in the video below! Brain freeze!) and one melted key tip. Yep he put two keys into an electrical outlet in the boys room and one of them melted to the little screw that holds the outlet frame into the wall. Amazing. I was told that I could take the keys out with rubber handled pliers……don't try it! Sparks still flew even though I didn't get shocked! I had to shut down the electric in the house to take them out to prevent anymore sparks. I am just grateful we are all still here and the house is still standing! Could have been a lot worse to say the least.
I have to shake my head at the trouble children can find. My daughter and son were even in the same room hanging pictures on the wall while he did this!?
I didn't have to scold him, his siblings pretty much did that because they freaked out and to tease him (yes!), I was a little surprised that Noah did it as it is Junior (our 15 month old baby) whose been the most fascinated with electrical outlets. In the video Noah looks like he's about to cry but I think the whole experience scared him. Life is rough sometimes, even for little ones.
And no this was not staged and yes I was calm….I don't know why I remained calm. Ya win some and ya lose some….ya know what I mean? Today I won in this instance.
Share and Enjoy