Admittedly it has been a number of years since we have gone car shopping. However, due to my getting into an accident (no one was hurt!) a week and a half ago and my husband's work van taking a turn for the worse, we have been surfing the web for a new family car. We have also visited a couple of local car dealers and have a friend who is a car salesman also keeping his eyes peeled for us.
Due to the size of our family our choice of a car is somewhat limited unless we desired to travel in two cars, which is really not our preference. Another 15 passenger van? Or an SUV?
We are leaning towards an SUV, preferably in this century. Yeah, our old vehicles were a '93 and a '95. It is our hope to get into the 2000 range. Talk about getting with the program, eh?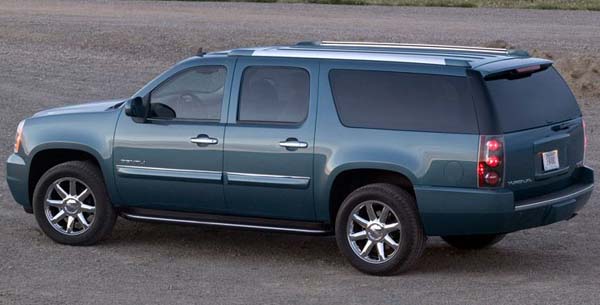 What have we been doing for a vehicle? My husband's mother has been in the hospital due to an operation so we have been fortunate to have the use of her car while she recovers.
How many of you have gone car shopping this year? Did you buy used or new? What was your experience? Any suggestions?
Share and Enjoy