I thought it would be funny (to us anyways!) to include a post about "You know you are a farmer when…" or "You know you live in the country when…." because we have had a few things happen that make us chuckle about living in the country/becoming farmers:
1. You buy a pair of overalls – for yourself, not your kids.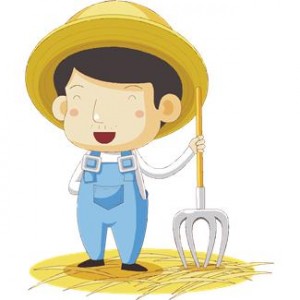 2. You are dragging home manure in the back of your van to fertilize your garden – not from the store mind you, freshly shoveled stuff into bags from a local farm!
3. Pet food costs nearly as much as your family's food bill (not really but if we keep adding animals it could – for real!)
4. When the stars and moon keep you awake at night because they are so bright.
5. Your garbage pile is nearly as big as your neighbor's manure pile. (Ha! Not really, I was just running out of quick witted things to list! But we do put out more garbage here.)
Share and Enjoy