Sorry, this was suppose to go live two weeks ago, but I found it in my drafts folder……
See, I told you he was a new addition! But he is not a human addition, but the pet variety.
……And this went live this morning without a photo because I still have not found my camera cord, so I nabbed a photo of Robert that we emailed to Blaze's owner. Sorry to those visiting earlier today and saw nothing! Surprise!
More of this story later….;-) Nothing like spiking your interest and curiosity, eh?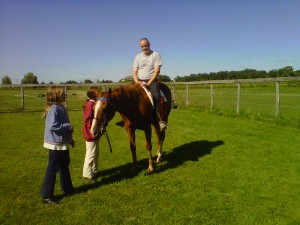 Share and Enjoy