Do you have tweens in your home? So do I! Ever wonder how to help them do better in school, deal with friends (or bullies) or just plan be more prepared to get into the swing of school again after summer vacation? Yeah…me too. There's help just around the corner!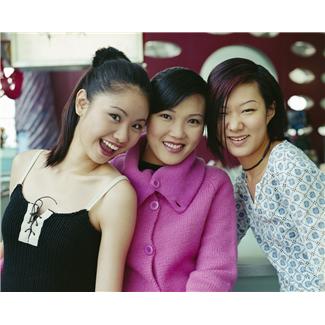 Tomorrow,  Tuesday, September 20, at noon ET, The Motherhood is hosting its first Tween Academy class and YOU are invited! Believe it or not, I will be one of the 6 co-hosts for this class. We will talking about Tweens and Heading Back to School with host Rosalind Wiseman, who is a parenting expert and author of a New York Times bestselling book!
Here are the details:
What: A class offering advice, suggestions and empathy when it comes to tweens and issues surrounding going back to school.  It's all part of Tween Academy on TheMotherhood, sponsored by Unilever.
About the class: From making new friends to managing classes and homework, heading back to school can be filled with sweat-inducing moments.  During this class, we'll talk about how to get back into the school routine and offer advice on guiding tweens through classes, after-school sports, rough spots with friends, bullying and more.
When: Tuesday, September 20, at noon ET
Where: On TheMotherhood, here – http://www.themotherhood.com/talk/show/id/62264
Who: Renowned parenting expert Rosalind Wiseman, author of the New York Times bestseller Queen Bees and Wannabes (which the movie Mean Girls was based on), will host the class with six blogger co-hosts…
Connie, Brain Foggles
Jo-Lynne, Musings of a Housewife
Yours Truly, Theresa, Faith and Family Reviews
Stephanie, And Twins make 5!
Liz, Thoughts of a Mommy
Jennifer, Mom Spotted
This class is not a webinar or a phone call, it is all on chat, so no need to worry about background noise – we moms have been there and done that! You can even stay in your pjs if you want to!
Hope to see some of you there!
Disclosure: I am being compensated for my time by Unilever and The Motherhood, but all thoughts and opinions are my own.
Share and Enjoy