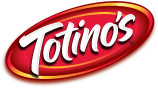 In addition to their pizza and rolls, Totino's introduced Stuffers.  They are bigger than the rolls and smaller than the pizzas.
Here's Totino's History:
"Since 1951, when Rose and Jim Totino baked their first pizza, we've been all about serving up quick and fun deliciousness.  And now?  A company that began as a family pizza parlor in St. Paul, Minnesota, now serves 300 million Crisp Crust Party Pizzas every year.  Together with tasty, bite size pizza rolls snacks, they are the best selling hot snack and frozen pizza in America today."  (Information taken from www.totinos.com)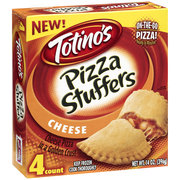 Totino's Stuffers come in 3 flavors, cheese, pepperoni, & combination (pepperoni & sausage).  Each package contains 4 Stuffers.
My Review:
My household LOVES Totino's Pizza Rolls so, we were very excited about trying Totino's Stuffers.  We received 2 boxes, Cheese and Pepperoni.  While they are still very good, the edges where they are pressed close get a little doughy.  Since most of the pizza makings are in the middle.  With that said, these are great for lunches or snacks for my family, we will keeping a box or two in the house.
Faith and Family Reviews received the following product in exchange for writing a review. While we consider it a privilege to receive free products to review, our reviews are our honest opinion and thoughts of the product.
Share and Enjoy