I know summer is ending, but with our move it makes me covet new patio furniture. We have yet to move our old, worn, heavy picnic table over from our old house. I think part of my husband is loathe to move the heavy thing, yet another part of him doesn't want to see the hideous thing again, even though it has served us well over the years. There just comes a time when change is a good thing. The problem is we'd have to buy TWO new patio sets to fit our family of ten as I don't think they make sets bigger than 6-8.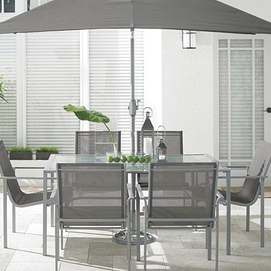 I really like the glass topped ones, but it seems like everyone has those. I'd like something nice, functional and that will last a while.
This one is very nice, but not very practical for us, maybe if it was just my husband and I, and we entertained a lot.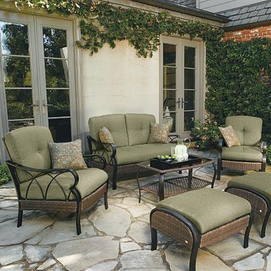 If it wasn't dark outside I'd go take a picture of our patio and see if you all had some decorating ideas for me! But it's too dark to take a picture right now and I will probably forget to do a follow up of this post.
So for now I dream of creating an oasis on my sunny patio…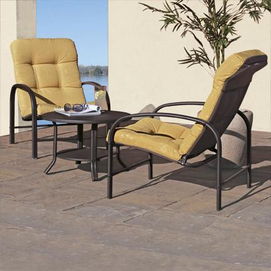 This post is brought to you by your friends at http://www.canadapost.ca/shopper
Share and Enjoy