I SCREAM!  YOU SCREAM! YOU ALL SCREAM FOR ICE CREAM!
According to the IDFA (International Dairy Foods Association) website.
"In 1984, President Ronald Reagan designated July as National Ice Cream Month and the third Sunday of the month as National Ice Cream Day. He recognized ice cream as a fun and nutritious food that is enjoyed by a full 90% of the nation's population. In the proclamation, President Reagan called for all people of the United States to observe these events with "appropriate ceremonies and activities."
The International Ice Cream Association (IICA) encourages retailers and consumers to celebrate July as National Ice Cream Month. In 2011, National Ice Cream Day will be Sunday, July 17.
The U.S. ice cream industry generates more than $21 billion in annual sales and provides jobs for thousands of citizens. About 9% of all the milk produced by U.S. dairy farmers is used to produce ice cream, contributing significantly to the economic well-being of the nation's dairy industry.
Founded in 1900, IICA is the trade association for manufacturers and distributors of ice cream and other frozen dessert products. The association's activities range from legislative and regulatory advocacy to market research, education and training. Its 80 member companies manufacture and distribute an estimated 85% of the ice cream and frozen dessert products consumed in the United States. IICA is a constituent organization of IDFA."
I'm sure everyone has had Unilever ice cream products and some point.  The the brand is familiar to most people.  This very greatful family sampled 3 different ice creams.
Our first sample was Breyers Blast Ice Cream – Waffle Cone with Hershey's Chips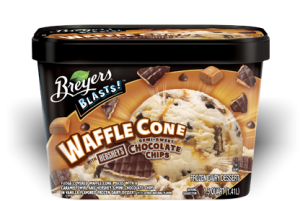 "Hershey®'s Mini Chocolate Chips and creamy caramel have a blast with chunks of fudge-covered waffle cones."
The Blasts are AWESOME!  This ice creams gives you the craving of ice cream & chocolate and you don't even need a cone!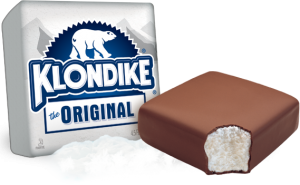 We then had a tasting of Klondike Bars.  mmmmm….
"What would do for Klondike Bar?"  We stayed with the original.  Vanillia covered with chocolate.
Again, we love these!  I only wish they had the little bars.  They had them out years ago.  They were perfect for a snack and would be great for my toddler.  She was covered!  But, she enjoyed!

Our final sample was Popsicle.   We opted for this 3 variety package.  It offered Rootbeer (for my husband), Banana (for my daughter), and Lemon Lime (for me).  These have a great flavor also, and great for that heat wave we had last week! 
I've never found a Unilever ice cream product I didn't like.  Go out and grab some ice cream
Faith and Family Reviews received the following product in exchange for writing a review. While we consider it a privilege to receive free products to review, our reviews are our honest opinion and thoughts of the product.
Share and Enjoy