Faith and Family Reviews received the following product in exchange for writing a review. While we consider it a privilege to receive free products to review, our reviews are our honest opinion and thoughts of the product.
Is Bieber Fever running rapid through your house?  Check out this 18 year old that turned Christian music into Pop music.  If you or your kids enjoy Pop music, you'll love this kid! 
I introduce you to Robert Pierre!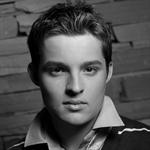 Raised in a Christian home, this 18 year old, high school honors student loves basketball.  Seems like a typical high school kid, right?  He was approached in elementary school by a teacher. " The teacher asked him "If you were to die right now, and were standing at the gates of heaven, and God asked you why He should let you in… What would you say?"  Robert could only think to answer honestly…  "He shouldn't".  His life changed at that moment. 
With his voice, heart, and song writing ability Robert began his ministering through song journey.  He has released two (2) nationally distributed recond and three (3) singles that have reached the Billboard Christian Top 50 hit list.  Robert has performed at many festivals, camps, youth groups, and schools, as well as internationally.   
Pierre's third record is entitled "I'm All In".  In which, he wrote 10 of the 11 songs, plays the guitar and sang back up!  That's a talented kid! 
My Review:
Pop!? How do you turn Christian Music into Pop Music?  Well, apprently it can be done!  And very well, I might add.  I put it on and got a wonderful surprise!  The beat was great and I felt like I was listening to my favorite boy band!  I found myself and my daughter dancing around the kitchen!  However, the messages are very different and refreshing from today's pop music. 
The four songs I downloaded were –
1.  Jesus
2.  You Hold Me Now
3.  Breaking My Heart
4.  Identity
I loved them all and guess what!  You can download or listen to them too!  FOR FREE!
Links:
 1.  CLICK this link:  https://www.noisetrade.com/robertpierre#
2.  Once on NoiseTrade, you simply click the Robert Pierre EP image to open the online player.
    You will see the 4 songs available. (simply click on the song you'd like to listen too)
    1.  JESUS
    2.  YOU HOLD ME NOW
    3.  BREAKING MY HEART
    4.  IDENTITY
AND, if you're interested in downloading all four songs for FREE to have on your own computer or ipod, NoiseTrade.com provides that downloadable zip file of the 4 songs when you enter your email address, postal code & click NEXT (just under the online player).  After you click NEXT, NoiseTrade will email you a link that you can quickly click to have the 4 songs downloaded. 
    If you're interested, you may review the song lyrics to these songs by clicking these links:
        SONG LYRICS:
        1.  Jesus:  http://www.songlyrics.com/robert-pierre/jesus-lyrics/
        2.  You Hold Me Now:  http://www.songlyrics.com/robert-pierre/you-hold-me-now-lyrics/
        3.  Breaking My Heart:  http://www.songlyrics.com/robert-pierre/breaking-my-heart-lyrics/
        4.  Identity: http://www.songlyrics.com/robert-pierre/identity-lyrics/
Check Robert out of Facebook at http://www.facebook.com/RobertPierreMusic  or his website at http://www.robertpierre.com
Share and Enjoy