Like Go-Go Boy's little "beaver" face? He is teething. He's got two of his top four teeth in and has been making this face. He only has one on the bottom gum with three more to go. Well, we all know he has more than that but those are the bumps we see working their way through right now. He is usually as happy as he is in these photos, but has some cranky times too.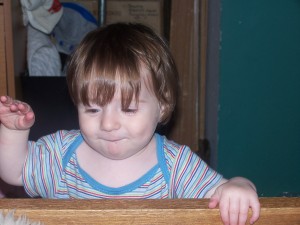 He's our only child that got both my dimples. You would think of eight children more of them would have got them, but a couple others only got one! Isn't that different?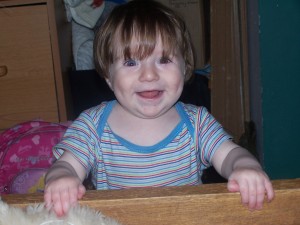 So much for Wordless Wednesday!

Share and Enjoy