I know, you didn't even notice we were gone unless you happened to miss my reciprocal comments on your blog, which were done this afternoon by the way!
We spent the weekend in Duluth, Minnesota working as a vendor at their homeschool convention selling a nutrition curriculum and promoting our Young Living business a little bit. We did sell half our books so that is a good thing. We really enjoyed it. We were able to pick up some homeschool supplies and sign our daughter up for a satellite school for the upcoming year. More streamlining happening around here.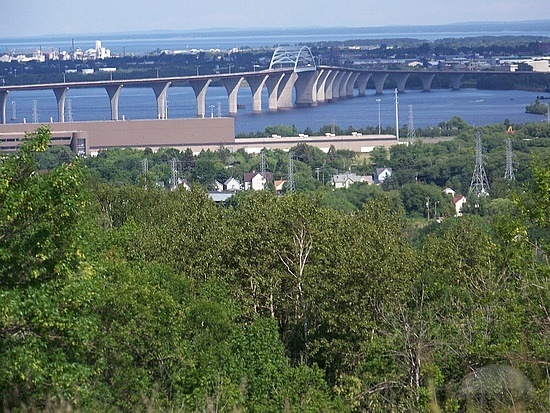 The weather was very cold and windy. What a treacherous drive going over the bridge from Superior, WI to the Duluth conference center in our 15-passenger van and high winds! We did not get to do much sight-seeing nor did we get to play outside at their many parks due to the weather.

The children enjoyed seeing the ships and waves on the water, as well as swimming in the hotel pool. Believe it or not, we did not get a single picture of the entire weekend! I am still disappointed over that one.
Wordless Wednesday Update
Last week I stumped most of you with my supplements in my Wordless Wednesday post. I started taking many of them when I was pregnant last year with Go-Go boy who is our eighth child. I had severe heartburn and struggled with a yeast infection my whole pregnancy and friends recommended Barley Green and a good probiotic during my last trimester, so those are two of them. And yes, one of them is my prenatal vitamin since I am still breastfeeding. I did not have access to a natural progesterone after the first couple of months and after reviewing Bebe-O prenatal vitamins and not experiencing constipation, I have stuck with them for extra nutrition and hopes of having baby "stick", which he obviously did.  That's three supplements down. The others are: flax seed (great for omega-3s, fiber etc.), Omega Blue (fish oil) and Resveratol (antioxidant, longevity and I am using it for a review!)
I have to be honest and tell you that I did not take my supplements for the four days I was gone and have been incredibly tired, even after getting two good nights of sleep. So I am back on my supplement regimen, with the exception of my Resveratrol since the capsules disintegrated in the cooler when its bag got wet.

My girls did not hear me when I said I was not going to bring them with us – they are pretty efficient when it comes to packing up our clan, but did not get the memo on this one since they packed up food cooler while I ran errands the night before.
Upcoming Giveaway
Would love to have some entries into a new giveaway I will be posting later today. Thanks to all who entered last week's. The winner will be posted in the upcoming giveaway post. So stay tuned…..
Share and Enjoy