In anticipation of the release of her new film, "Pirates of the Caribbean: On Stranger Tides" in theaters May 20, 2011, Penelope Cruz received a star on the Hollywood Walk of Fame on Friday, April 1, at 11:30 am. in front of the El Capitan Theatre, 6834 Hollywood Boulevard, joined by "On Stranger Tides" co-star Johnny Depp, producer Jerry Bruckheimer and director Rob Marshall. An Academy Award® winner Penelope Cruz has proven herself to be one of the most versatile actresses by playing a variety of compelling characters, and most recently, becoming the first actress from Spain to be nominated and to win an Oscar®.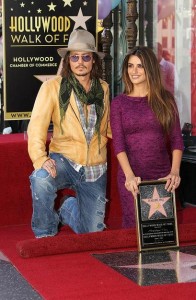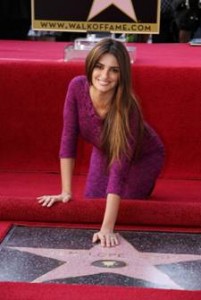 Check out the trailer to the new Pirates of The Caribbean: On Stranger Sands trailer below!
Cruz is involved in the following charities: Worldwide (RED) campaign lead by Bono and Bobby Shiver, Artists for Peace and Justice in Haiti (APJ), UNICEF The United Nations World Food Programme (WFP). She had the honor of working with Mother Teresa's Missionaries of Charity; volunteering in a leprosy clinic in India and she also worked with the Dalai Lama for the House of Tibet in Spain.
Share and Enjoy