Editor's Note: This is a guest post. While we appreciate our guest writer's submissions, this does not constitute endorsement or agreement to the opinions expressed in the articles featured.
by Kelly Wilson
Easter baskets are a favorite tradition among kids of all ages. Although fun and festive for this time of year, our children can easily be overwhelmed with the amount of sugary treats inside those baskets.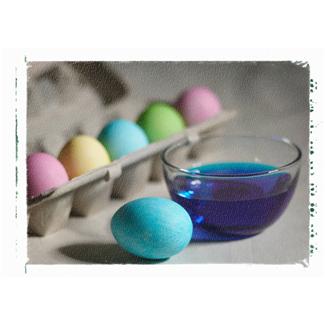 Healthy Easter treats provide wholesome alternatives to traditional chocolate bunnies, and will help keep your holiday fun and delicious while keeping your kids healthy.
Go Organic
Organic treats provide healthy and delicious Easter products to use to fill a child's basket. Many of these products use raw sugar, an alternative to high-fructose corn syrup, as well as avoiding harmful chemicals found in processed food.
There are many kinds of organic products, but I have a few personal favorites that I use as healthy Easter treats for my kids. Annie's Homegrown items, like crackers and fruit snacks, are already bunny-shaped and perfect for Easter baskets. Peter Rabbit Organics also fits nicely into an Easter theme. Yummy Earth and Heavenly Organics provide all-natural, candy-specific alternatives as well.
Small Servings
If you choose to buy candy for your children's Easter Baskets, smaller is better. Provide one miniature chocolate bunny instead of a large one, or a single-serve package of jelly beans instead of a huge bag of them. This will keep the temptation at bay to eat more and more sugar throughout the Easter holiday.
To cut down on refined sugar, consider providing homemade goodies instead of buying them at the grocery store. Many store-bought treats – like marshmallows, granola bars, cookies, and Rice Krispy treats – can also be made at home. When you make them yourself, you control the kinds of amounts of ingredients.
Although you may limit sugar, remember to help your kids monitor their intake as well as their activity after. "Even if your children eat a limited amount of candy, make sure they brush well immediately after eating them," says Dr. Brett L. Johnson, DMD, a <a href="http://www.oregoncitydentistry.com">dentist in Oregon City</a>, Oregon. "This will keep plaque from forming on the surfaces of teeth and causing tooth decay."
The Reason for the Season
The items that fill an Easter basket don't need to be entirely food-related. Although the focus of Easter commercially centers around bunnies, chicks and candy, the reason for celebrating this holiday has an important spiritual element for many of us. When it comes to celebrating Easter with children, balance the bunnies and chicks with Easter-themed items like books, bookmarks, stickers, erasers, and pencils that remind them of what this holiday is all about.
As a more meaningful exercise, fill eggs with symbols of the Easter season that are meaningful to you and your family. Once your children open the eggs, discuss their significance in your lives, creating memories that will last.
Kelly Wilson is a busy mom and freelance writer. For more information about how to take care of your child's teeth, visit Dr. Brett L. Johnson, DMD, a <a href="http://www.oregoncitydentistry.com">dentist in Oregon City</a>, Oregon.
Share and Enjoy