Springtime means mudtime here in our area of the country. Our children have been eager to get outside and play, but since the snow is melting and temperatures are creeping up our yard is a mud pit. Take a look at the area beneath our swingset: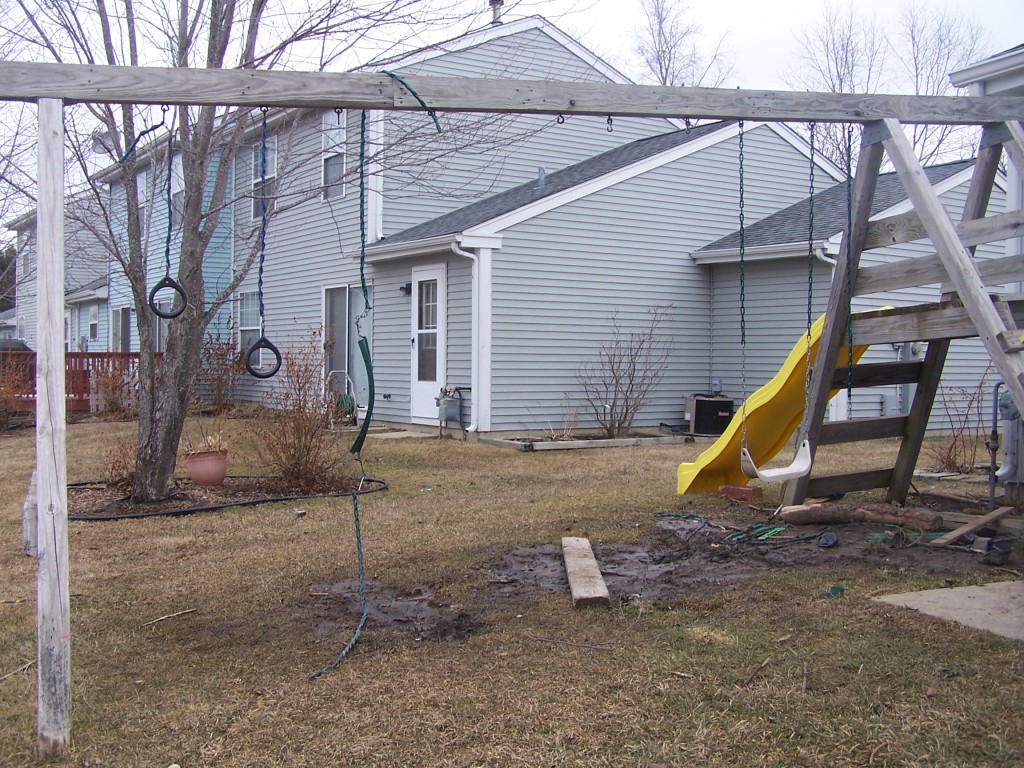 I tend to discourage the children from going outside, take them for a walk or stress the importance of staying on the driveway to play….just to avoid a mass of mud being tracked into the house.
What tips do have for avoiding the mud this spring?
Share and Enjoy