Hope you all had a safe and blessed holiday season! You may have noticed that we have been rather silent around here…that's because our whole family right down to baby has been sick with an awful cold/sore throat/cough etc. So we had many sleepless nights and were sleeping during the day!
Our laptop is not fixed and considering the fact that the computer guy had it for a month and tried his best to find a solution, unfortunately it is unlikely to be fixed. So we are still down to one computer for school and my business stuff. Let's just say it's been challenging to say the least. However, we are hoping and praying for a solution and are going to continue to try and stay on top of everything. However, if we happen to become lax, we would appreciate your continued patience.
A big project for the week is researching laptops and computers…again. If any of you have any suggestions or tips, I would appreciate them. We've been through this before, but this last time our refurbished DELL laptop (Studio) did not even last a year! Very disappointing to say the least. We had purchased a used DELL Inspiron in the fall of 2007, I think, and it lasted well over two years so I figured a DELL would be a safe way to go.
Our HP PC has been a good choice so far, but I'd really like a laptop since it is more portable. Yet another PC would be great for school work. From what I have heard, Macs are not suppose to crash or at least as often, but they are so expensive. At the price of Apple products I could get a PC and a laptop…then we would be set for work and school! Or at least better off. Sigh.
Gotta love technology! Can't live with it and can't live without it.
So that's my Monday Motivation this week – Getting us back on schedule, techie stuff and computers….besides getting us healthy again.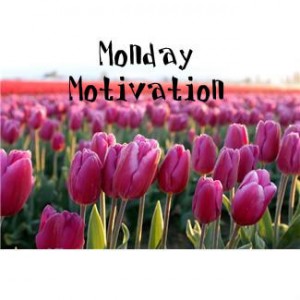 Share and Enjoy