Faith and Family Reviews received the following product in exchange for writing a review. While we consider it a privilege to receive free products to review, our reviews are our honest opinion and thoughts of the product.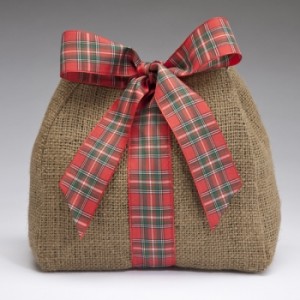 I really love the concept of a reusable gift wrap. Not only does it eliminate so much useless waste, it creates a journal of memories as well. EllaWrap is a wonderful solution to the waste gift wrap creates.
We received the Eco Holiday Bow Bag and it could fit a bag or tin of candies, a small book as it is only 3 ¼" x 3" base by 5 ½" tall. It comes with a little card to keep track of who has used and received the EllaWrap. Initially I thought the EllaWrap would come with a little notebook like a journal, however, in reality it is a two sided card with lines (see the photo below). That was a little disappointing (the writer in me, I guess!) at first, but I still love the idea of reusable gift wrap. I reuse gift bags, but shhhh……don't tell anyone!

The Eco Holiday Bow Bag is well made. It is made of recycled burlap on the outside and lined with green material on inside with a good quality Christmas plaid ribbon sewn to the burlap on the outer side.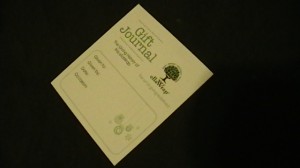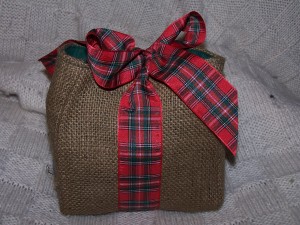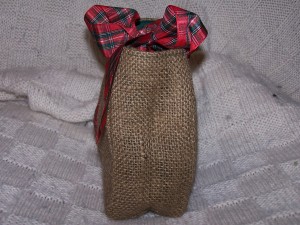 Share and Enjoy