Congratulations Karen F! You won our Frecklebox giveaway! Thanks to all who entered and to the Frecklebox for sponsoring this giveaway! Winner chosen by random.org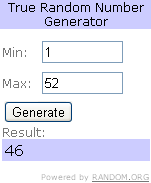 We recently read that someone else who uses Random.org found out that if you tweet alot that will help you win. So tweet, tweet, tweet!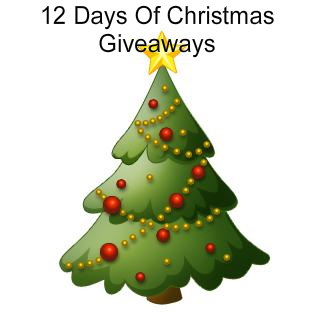 On the fourth day of Christmas my true love gave to YOU – a Frecklebox.com Personalized Gift!
Faith and Family Reviews received the following product in exchange for writing a review. While we consider it a privilege to receive free products to review, our reviews are our honest opinion and thoughts of the product.
A few weeks ago I received a personalized gift from Frecklebox.com in the form of a personalized clipboard.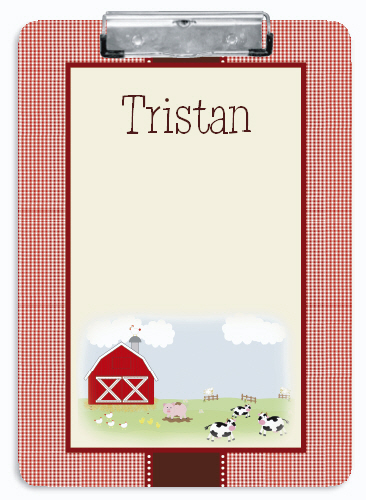 This personalized clipboard is actually very nice, imho (in my humble opinion). I requested that our last name be on our clipboard, not Tristan.

The clipboard is a white sturdy plastic clipboard with the personalized background covering just the front side. Over the weeks it has held up well, just a teeny bit of curling up on the bottom corners and a few pen marks from a certain two-year-old in our house. He had also taken a marker to it at one point, but thankfully it just wiped right off like a dry erase marker. Only it was not a dry erase, I believe it was a crayola or a sharpie and I used a baby wipe.
Overall, I am very pleased with the personalized clipboard and I'd consider purchasing more for our farm next spring to keep our CSA and farmers market stand more organized.
Frecklebox also carries other ideas for personalized gifts as well. They offer personalized books, personalized party favors, personalized puzzles, personalized journals, and so much more.
Be sure to check out their Black Friday sales below:


Enter to win a personalized clipboard!
Mandatory Entry: Tell me what design you'd choose for your personalized clipboard
Extra Entries (Please be sure and leave a comment and link for extra entries):
1 Entry:Follow Faith and Family Reviews On Twitter(http://twitter.com/faithfamilyrevw)
1 Entry Follow Frecklebox on Twitter
1 Entry: Like Faith and Family Reviews on Facebook. Please do not unlike us after the contest is over. Isn't that a form of dishonesty? Just sayin'. Put yourself in our shoes, ok? Thanks!
Editor's note: We learned recently that Facebook limits the amount of "likes", so not much we can do besides friend each other. Just let us know in your comment which one you did for us and the giveaway. Thanks!
1 Entry: Like Frecklebox on Facebook.
2 Entries: Follow Faith and Family Reviews on Google Friend Connect (on the our right side bar).
2 Entries: Tweet about this giveaway, but only one tweet per day please. Include your tweet url with your comment. You may write your own tweet or use this one:
Giveaway: Enter to win a personalized #gift @faithfamilyrevw! http://faithandfamilyreviews.com/?p=4714 Please share! Thx!
5 Entries: Blog about this giveaway and link back to this post and Frecklebox.com
1 Entry: for every comment you leave anywhere else on this blog, but please leave a link with your comment!
5 Entries: Join the community.frecklebox.com
5 Entries: Tell me your favorite thing about Christmas.
Details:
This giveaway will run from November 26th to Friday, December 10th at midnight CST. The winner will be chosen through Random.org. Frecklebox will ship 1 winner a personalized clipboard with the design of their choice. Winner will be contacted via email on or before December 15th and will be asked for their contact and other pertinent info. Winners will have 48 hours to send me their info at [ffr] [giveaways] [at] [gmail] [dot] [com] (without spaces and parenthesis). Please note: This giveaway is offered to US.
Thanks and have fun!
Share and Enjoy