Faith and Family Reviews received a stipend and gift cards for participating in the following event, thanks to The Motherhood.com and 77kids by American Eagle. While we consider it a privilege to work with companies, our thoughts and opinions are our honest opinions of the event and store.

A few weeks ago we were invited to a holiday event with American Eagle's 77kids brand. We were very excited to receive another opportunity to work with them! Yesterday was the event and we attended a VIP kick-off party at the new Chicago area 77kids store. We got a sneak peek at the magical window displays, received free treats and got a really good look at the store itself.
The 77kids staff worked around the clock for a week to get the store ready for their November 18th opening, just three days ago. The store looked great and very festive for the season. I have to admit that I loved their winter clothing selection.
We joined other area moms and their kids as we toured the store. The children were able to explore the neat dressing rooms with "windows", play on bean bag chairs, sit in the little birdie chair that symbolizes the 77kids brand (our youngest daughter loved that it was pink and located in the little girl section!), and use the store's camera to take some very unique looking photos, which were printed out at the register. Then we enjoyed shopping with the gift card we were provided especially for this event. Our older girls got socks, gloves, pj bottoms and a camisole, while our youngest was a bit spoiled by yours truly (well, to be honest she tends to be spoiled by all of us!) and received a dress and leggings. Our boys got new watches and at the risk of being unpopular among our readership, I didn't buy our two little guys anything. They really didn't need anything. As it was, I went over my alloted gift card, but the children did so well that I wanted to treat them to something they actually needed. Besides, who doesn't like something new now and then? Last night I did a few freelance jobs to almost pay for the overage anyways. Thank God for work-at-home opportunities.
Below you will find some fantastic photos from our morning at Schaumburg's 77kids store: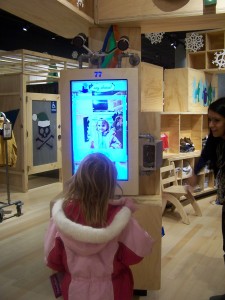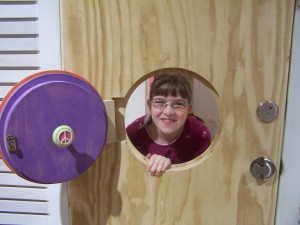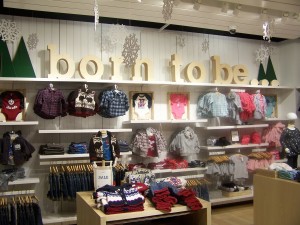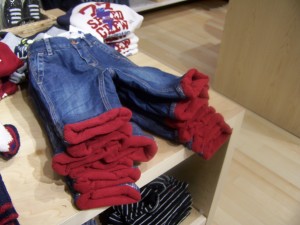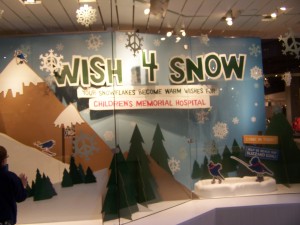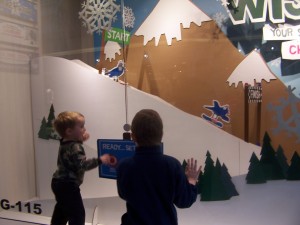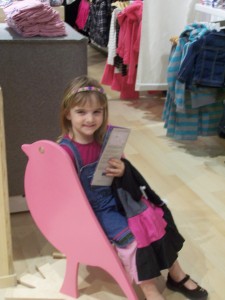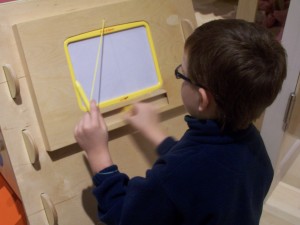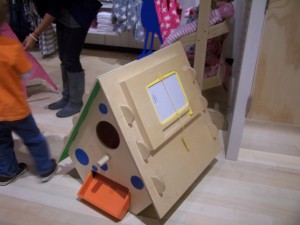 The only disappointing thing about this event was the miscommunication that occurred preventing us from enjoying breakfast at the store with the whole Chicago group. But, hey, we live in an imperfect world and things like this happen. Everything else was great, as you can see from the above photos.
Giving Back
In addition to kicking off the grand opening of their new store, 77kids is outdoing themselves on the charity front as well. They are donating to local children's hospitals. So this is where we need your help. If you go to the 77kids holiday microsite and create a digital snowflake – it's easy, fast and fun – and with 100,000 snowflakes, 77kids will donate $25,000 to the Children's Memorial Hospital in Chicago! This is a wonderful opportunity for all of you to get involved too.
Keep your eye open for our upcoming giveaway of a 77kids gift card this week!
Share and Enjoy