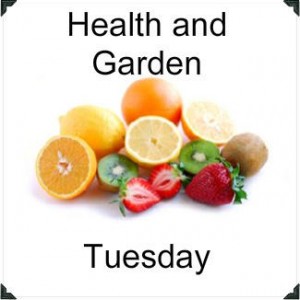 This new Health & Garden Tuesday will encompass all things related to health, nutrition, gardening and even our wee beginning farm adventures, as they relate to our family's interests. It may just include an article that we read and liked or it may be what we are learning or experiencing in every day life. Please feel free to chime in with your own thoughts and ideas as well.
I have been going to some free educational classes this year. I cannot tell you how much I appreciate Audrey as a person and as a teacher. The first meetings were held at the beginning of the year and the last few were held just this fall. The topic: pure, therapeutic grade essential oils. The classes are very informative, not to mention interesting health education, especially if you do not know a lot about essential oils and how helpful they can be. I attended all of her classes she held this year, which was between 10 and 15, I believe. During the spring classes, I took our two older girls to many of them. They enjoyed them as well. Audrey switches a couple of classes each session so there is some new material covered as well. We are hoping to enjoy gleaning from them again in the new spring session.
This past weekend was the last class, which was on Healing Oils of the Bible. Extremely interesting and so much information to absorb! I should have been posting about each class as we had them, but didn't think of that until now. I loved learning more about these oils that I had heard about all my life as I was taught the Bible or read it for myself. It was interesting to learn about their life giving properties and how using them can benefit our health. Truly enlightening to say the least. I still haven't sorted out everything in my brain, so I plan to read over our notes and continue learning and absorbing this great health education.
Audrey's classes are held in a building on her property called The Oil Drop Inn…. It's the top of their barn!

Is it ever cozy though. Very homey and inviting. It's like her own workshop. I felt a wee bit spoiled as she would always save her big comfy chair for me since I was the only nursing mama in attendance.
I am already looking forward to her spring classes. The amazing thing is that Audrey will travel to teach her classes. She just loves teaching and has been using essential oils for over 10 years. She is also an independent distributor, but has only been one for about 4-5 years. I feel privileged to know her and now have the opportunity to work as part of her downline in the business side of Young Living.
Share and Enjoy