Congratulations to Nicole! You won this giveaway! Thanks to all who entered and to the wonderful sponsors! Winner chosen by random.org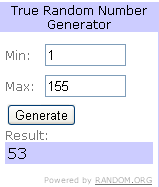 I was provided with coupons to try the new Yoplait smoothies as well as a Kitchen Aid Blender. Thanks to Yoplait for providing me with the product, and information, and thanks to KitchenAid® who provided me with a 3-speed KitchenAid® blender through MyBlogSpark
Are you among the seven out of every ten individuals who don't eat the recommended two servings of fruit per day (1 full cup)?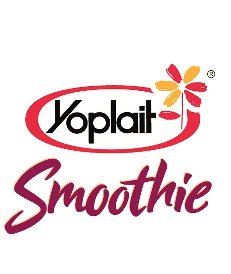 Yoplait® Frozen Smoothies are a quick and easy solution to help you get those important nutrients, plus a whole lot more, and now they're available in a new, delicious Blueberry Pomegranate flavor!
Each package of Yoplait Frozen Smoothies contains one full serving of fruit (1/2 cup) and only 110 to 120 calories per serving. In addition to containing live and active cultures provided by Yoplait® yogurt, when prepared with skim milk and made according to package directions, Yoplait Frozen Smoothies are also a good source of calcium.
Yoplait Frozen Smoothies are very easy to make and were actually featured on the TV show The Biggest Loser, which airs on Tuesdays at 8/7c on NBC. (I've only heard of this show, I have never watched it though.) To whip up perfectly blended smoothies in a snap, simply empty the package containing Yoplait frozen yogurt chips and frozen fruit into your blender, add skim milk, and blend. It's so simple. You can even use the handy Smoothie button on your new 3-speed KitchenAid® Blender, which blends ingredients at optimal speeds for deliciously smooth results. In just two minutes, you can enjoy a great tasting Yoplait Frozen Smoothie as a guilt-free breakfast, dessert or snack!
Found in the frozen fruit aisle of your local grocery store, Yoplait Frozen Smoothies come in four delicious flavors, including: Blueberry Pomegranate, Triple Berry, Strawberry Banana, and Strawberry Mango Pineapple.

Our Review
Our family was sent coupons for Yoplait Frozen Smoothies and tried the Blueberry Pomegranate and the Triple Berry. We found them very easy to make. It was more difficult to find the flavors we wanted and needed for the review! 3-4 stores later we found them. Everyone enjoyed them as we love smoothies. Yummy! Personally, I preferred the Blueberry Pomegranate, but that was just me.
I am not sure that I would spend the $3.00 to make two smoothies, as we usually just get the yogurt and use the fruit we've frozen to make them. But these would be great for families on the go since milk is an ingredient most families readily have on hand or families with limited freezer space. A little package for two smoothies, at $3.00 a piece, for our family of ten just isn't economical, you know? That aside, the Yoplait Frozen Smoothies are very tasty.
So do you want to win two VIP coupons to try Yoplait Frozen Smoothies and a 3-speed KitchenAid® blender with a special smoothie setting??? Then enter below!
In the meantime, you may want to try the smoothies so we have been provided with a link that you may visit to receive an online coupon for $1.25 off any one flavor of Yoplait Frozen Smoothie. Be sure to click on the "Print Coupon" as well as the pink bars intitled "Delicious Flavors", "Good for You", "Feedback" and "Tell Friends":
Mandatory Entry: Tell me which two flavors of Yoplait Frozen Smoothies you would like to try.
Extra Entries (Please be sure and leave a comment and link for extra entries):
1 Entry:Follow Faith and Family Reviews On Twitter (http://twitter.com/faithfamilyrevw)
1 Entry: Follow Yoplait on Twitter .
1 Entry: Follow Kitchen Aid on Twitter .
1 Entry: Like Faith and Family Reviews on Facebook. Please do not unlike us after the contest is over. Isn't that a form of dishonesty? Just sayin'. Put yourself in our shoes, ok? Thanks!
1 Entry: Like Yoplait On Facebook
1 Entry: Like Kitchen Aid On Facebook
2 Entries: Follow Faith and Family Reviews on Google Friend Connect (on the our right side bar).
2 Entries: Tweet about this giveaway, but only one tweet per day please. Include your tweet url with your comment. You may write your own tweet or use this one:
Giveaway: Enter to win a Kitchen Aid blender and Yoplait smoothies! @faithfamilyrevw! http://tinyurl.com/27udpox Please share! Thx!
5 Entries: Blog about this giveaway and link back to this post http://faithandfamilyreviews.com/?p=5168 and to Kitchen Aid, Yoplait, and My Blog Spark.
1 Entry for every comment you leave anywhere else on this blog, but please leave a link with your comment!
Details:
This giveaway will run from November 5th to Sunday December 5th at midnight CST. The winners will be chosen through Random.org. My Blog Spark will be sending 1 winner 1 prize pack that includes two VIP coupons to try Yoplait Frozen Smoothies and a 3-speed KitchenAid® blender. Winner will be contacted via email on or before December 15th and will be asked for their contact and other pertinent info. Winners will have 48 hours to send me their info at [ffr] [giveaways] [at] [gmail] [dot] [com] (without spaces and parenthesis). Please note: This giveaway is offered to USA and Canada only.
Thanks and have fun!
Share and Enjoy