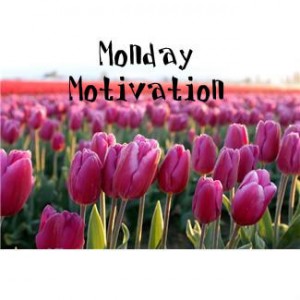 Last week's Monday Motivation:
~ My husband and I have an appointment with the Executive Director of a farm incubator program that we are interested in. This meeting went better than I expected feeling rather unprepared. Now to finish our business plan!
~ We really need to do our end of season garden clean up! My husband has been battling a cold but is feeling better so we should be able to do the garden this weekend. The weekend weather turned out great and everyone was healthy so we were able to accomplish quite a bit in this area.
~ Swim lessons for the children. We decided to take advantage of the YMCA's no enrollment fee (at least for this month as we test drive this membership thing) and have been swimming every day since Friday. Yes, even I went swimming once. The children love it. I am hesitant to take Sir Eats Alot in the pool at his young age or else I would be in there as much as the other children. I grew up swimming all the time. My mom tells me that my sisters and I were swimming by four. We've been swimming most days and only one child has been complaining about it and lessons. I think our four year old and two year old could take off swimming any time. They just need to gain more confidence and arm strength.
So I actually exercised! My goal is to get exercise while teaching my children how to swim. All of them are at different levels but for not growing up swimming I think they are all doing great. It's exciting that we can share the love of swimming together. Yep, I swam again, but this out of shape mama needs to go slow. Not as young as I use to be, unfortunately. But I am loving our family time at the YMCA.
Other than that I am just trying to manage home, children, homeschooling and work. It is definitely a juggling act. That's why I may be taking most of November off from most of my work-at-home responsibilities except for one client whose busiest season is Christmas. I need to regroup and refocus a bit and hope that time off will help. Still juggling!
This week's Motivation:
~ This week we have a mommy blogging event that TheMotherhood.com and Wendy's have coordinated. So we will be going to lunch with grandma and other mommy bloggers.
~ We also have another CRAFT (Collaborative Regional Agricultural Farmer Training) Field Day to attend. Looking forward to that.
~ Writing our business plan and submitting it is a priority so we can see where it takes us and hopefully allow us to plan for the approaching new year.
~ De-junk. Organize. We already have two big bags and a box to giveaway and I hope to have more before Vietnam Vets pick up comes this week. We just don't want to be cleaning stuff we don't need. It is so crucial for our sanity to get down to bare minimum. Just the basics here please. But do you know how hard it is? Hard. Believe me! If you are the praying kind, please pray that we discover what our bare minimum is for our family and home.
Share and Enjoy