Delicious Days is Kraft's new headquarters for all things seasonal. Watch featured videos to learn new recipes that really take advantage of fall's unique vegetables – even picky eaters will dive right in! There are also tons of classic recipes that are sure crowd pleasers – your family will definitely be asking about your secret recipe stash when you serve them an apple crumble filled with fresh picked apples and fragrant cinnamon!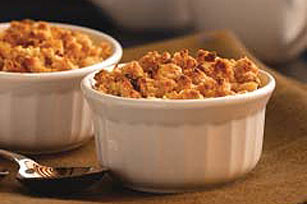 The site also features content the whole family will love. Check out fun games, budgeting ideas, and party planning must-haves. If you celebrate Halloween and want to get creative, Delicious Days also features fun recipes that are spookily delicious, like eyeball cupcakes and the Ghosts in the Graveyard cake, perfect for getting kids to help out in the kitchen! After these recipes, your house is sure to be haunted with delicious candy ghosts! We actually don't celebrate Halloween, but even I can admit these are cute recipes.
While you're at Delicious Days don't forget to enter the AOL Home for the Holidays Sweepstakes* for a chance to win $2,500! It's the perfect prize to get your family together in time for the holiday season.
Below are two tutorials from the site:
How to Pick and Store Fresh Fall Apples
Easy Recipe for 20-Garlic-Clove Chicken – Only 5 Ingredients!
*AOL's Home for the Holidays sweeps is solely sponsored by AOL only, not Kraft. If sharing please only refer to the sweepstakes as "AOL's Home for the Holidays Sweepstakes."
Share and Enjoy