Congratulations to Kelly, Emillie, and you won our Rack Trap Giveaway!
Kelly Comment #4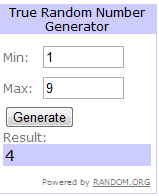 Emillie Comment #2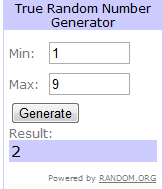 Tia Comment #1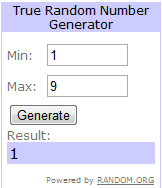 So, for this giveaway we have a cool fashion accessory The RackTrap!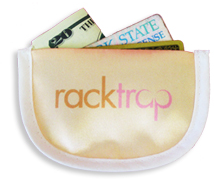 What is the RackTrap you ask? Well this should explain it!
Bra Pocket- The Rack Trap this is such a cool way not to have to carry around a purse! The Rack Trap is an undetectable one-size-fits-all personal bra pocket that holds everyday essentials including license, cash and credit cards conveniently in your bra. How cool is that? So all of you high schoolers (and college students) who perhaps are athletic and don't want to have to carry around a purse, but don't want to get pick pocketed than this is a GREAT option. Although, it probably would not fit your cell-phone, it would fit your ipod and earplugs. Depending on the style the racktrap is $15.95 for a three pack or $7.95 for one. The Racktrap™ can be washed by hand and air dried.
Here is a video explaining how to wear your RackTrap:
http://theracktrap.com/instructions/video.html
So you wanna win?
Mandatory Entry: Visit theracktrap.com and tell us which style you like best.
Extra Entries (Please be sure and leave a comment and link for extra entries):
1 Entry: Follow Faith and Family Reviews on Twitter.
1 Entry: Follow Rack Trap on Twitter.
1 Entry: Like Faith and Family Reviews on Facebook.
2 Entries: Tweet about this giveaway, but only one tweet per day please. Include your tweet url with your comment. You may write your own tweet or use this one:
Giveaway: Enter to win a Rack Trap@faithfamilyrevw! http://tiny.cc/racktrap Please share! Thx!
5 Entries: Blog about this giveaway and link back to this post and to theracktrap.com website.
1 Entry for every comment you leave anywhere else on this blog, but please leave a link with your comment!
Details:
This giveaway will run from Oct. 1st, 2010 until October 14th at midnight CST. The winners will be chosen through Random.org. Winner will be contacted via email on or before Oct. 30th and asked for their contact and other pertinent info. Winners will have 48 hours to send me their info at [ffr] [giveaways] [at] [gmail] [dot] [com] (without spaces and parenthesis). Please note: This giveaway is offered to US residents only.
Thanks and have fun!
Share and Enjoy