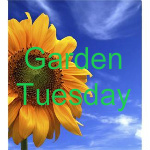 We thought we would share this with you for next year's gardening season.
Whether it is bugs, molds, aphids, or healthy soil, therapeutic grade essential oils will help you garden without the use of toxic chemicals that not only weaken your plants immune system (making them even more susceptible to disease and bugs), but leave nasty side effects for you, the consumer of these plants.
Below are some testimonials of different things people have used, and how they have used them. Interestingly, the Thieves Household Cleaner, which contains the Thieves essential oils blend in it, is one of the most popular, effective and simplest solutions to most garden problems!
I have to tell you about my Thieves Household Cleaner experience!
I went out to my garden one day and to my utter dismay, found my beans
absolutely COVERED with Japanese beetles….like there were TOO MANY
TO COUNT!!!!! I ran back to my house, dumped some THC
(Thieves Household Cleaner) (about ¼ cup) into a 32 oz spray bottle
and added water and ran back out to start spraying.
Well, after two quart bottles of the THC mixture and
darkness falling, I determined I'd done all I could do. Next morning,
I went out to check on things and …lo and behold….MANY, MANY, MANY
DEAD BEETLES on the ground under the bean plants. Now I could
actually count how many were still alive so I got me another spray
bottle and sprayed the remaining beetles. When I found them on my
blackberries and lounging around in the Marigold blossoms (!!), I
decided I needed a bigger sprayer. I continue to spray my garden
EVERY DAY with a generous amount of THC mixture; the plants look
wonderful and I'm managing to stay ahead of the beetles.
Love that THIEVES HOUSEHOLD CLEANER and all the other Thieves
products!! ~ Abundant blessings, Elaine
————————————————————————————————————-
Since we are on the subject of Thieves, I have a great testimonial
regarding the new Thieves Cleaner. I have four fuchsia "trees" next to the
sidewalk leading up to my front door. About a month ago I noticed that the
leaves were curling and the plants did not look healthy. I took a few
leaves to the nursery and they diagnosed it as "fuchsia mites" and
recommended a chemical pesticide. They didn't know of any natural remedies
to this problem. Since I am an organic gardener, I just couldn't bring
myself to buy it.
When I got home, I pruned the plants of the curled/diseased leaves then I
took a sprayer bottle and filled it with about an inch of Thieves Cleaner
and the rest with water. I shook it really well and sprayed it on the top
and under the leaves of my fuchsia plants as directed by the nursery for the
chemical pesticide. I did this three days in a row. A couple of days later
I noticed that the plants were not only looking healthy again, but there was
lots of new growth! I have not seen any more curled leaves on my plants and
the plants look healthy again. ~ Blessings, Karen Jenkins-Green
————————————————————————————————————–
GARDEN BUGS:
Hi, I have a little secret. It's just THIEVES Essential Oil Blend!!! ,I have recently
given out my plant care tips to a lot of my clients who love to see my assorted
plants. Some have actually brought their plants in for me to nurse back to health.
My brother has me come in and take care of his plants at his stores also.
the truth is I'm really not that diligent when it comes to my plants. They
just look great because I use a lot of Thieves. I use Thieves straight out
of the bottle on house plants that tend to get fungus or mold from my kids
over-watering the plants. I used to use it watered down but this proved
ineffective against hearty molds in a warm house in the winter. They flourish
beautifully. I also use cinnamon powder (no sugar folks) mixed into the
soil with some cinnamon oil, thieves or clove oil with Purification around
my rose bushes and my other outside plants to get rid of annoying insects
and aphids that eat away at my plants. My roses and flowers are always hearty
and pesticide free. I recently got a quote for $850 to get rid of my
termites and property, well I just put 2 bottles of each of the following
oils in a bottle of V6 and the termites are all dead and gone. I figured
that this is costly to buy the oils but it beats having to pay some
exterminator to come and make my soil toxic. To me it was worth the shot.
I'm glad I did it because I had the engineer come back to inspect for them
because I was refinancing and wanted another loan to fix my house and my
home is termite and carpenter ant free now!
I used 2 of each Abundance, Thieves, Clove, Cinnamon, Purification, Lemon,
Lemongrass and a large bottle of V6. I put the whole thing in a larger
bottle and I squirt it all around the perimeter of my house and doorstep or
anywhere termites or carpenter ants would love to hide. I also keep a bottle
hooked up to my hose to spray over the base of the property. I just have to
upkeep it periodically and I'm all good!! I use a lot of Purification on my
dogs to keep off all the ticks and fleas. It works on my cats too. ~ Have a fun,
bug-less, pesticide free spring, Nina
* * *
For plants infested with insects, use one of the following essential oils.
Fill a mist spray bottle with 4 oz. of water, add the essential oils and
mist the infested plant. Use as little as possible. Several applications, a
few days apart, may be necessary.
Spearmint: ants, aphids, caterpillars, black flea beetle,
gnats, lice, moths, and plant lice.
Peppermint: ants, aphids, bean beetle, cabbage root fly,
caterpillars, black flee beetle, flies, lice, moths, and plant lice.
Lemongrass: black flea beetle, fleas, mosquitoes, and ticks.
Tansy: black fly, carrot fly, fleas, flies, greenfly,
mosquitoes, and white fly.
Hyssop: aphids, cabbage root fly, moths, and slugs.
Thyme: bean beetle, cabbage root fly, cutworm, and ticks.
Sage: cabbage root fly, cutworm, nematodes, ticks, and white
fly.
Rosemary: cabbage root fly and carrot fly.
Patchouly: gnats, snails, weevils, and woolly aphids.
Pine: slugs, snails, and wooly aphids.
Sandalwood: weevils and wooly aphids.
Our all around favorite is Young Living's Blend of Purification….we always
have it with us.
Purification: will not only help keep the bugs away, but when
applied to a bite or sting, will neutralize the venom. We have applied a
drop of Purification to wasp, bee, and yellow jacket stings and felt the
pain go away immediately and the swelling subside. The next day, there were
no traces of a sting. It works well for mosquito bites too.
~~~~~~~~~~~~~~~~~~~~~~~~~~~~~~~
Thieves Household Cleaner is only $21.50 for a concentrated 14.4 oz. bottle. Very little is needed – just use a little, dilute with water in a spray bottle, and use this for 99% of what you do in your home to clean. Replace toxic products and save money with the Thieves Household Cleaner. Put it on an autoship and save even more, enough to get it for FREE.
These days, between the mosquitoes and bugs I wouldn't be without it – just for that!
Contact me if you have any questions! Or would like to order some.
Share and Enjoy