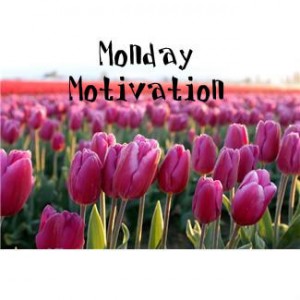 Last week's Monday Motivation:
~ Try and adopt a new work schedule amidst nursing a newborn and maybe even a daily walk. Got for one walk. Better than nothing, I guess and it's a start.
~ Try and start getting caught up on my back log. Inching, but getting there.
~ My nesting seems to have kicked in postpartum and I want to purge our house of clutter and things that just take up our time. Things that are not adding value to our lives. Things like extra clothing and stuff we seem to move around and clean but do not necessarily need. Our house is waaaaay too small to have a bunch of stuff AND ten people, so the stuff has to go since the people are here to stay! This is ongoing, but we all seem to have come to an agreement that stuff needs to go! Before it was only me wanting to get rid of stuff, so to have 5-7 more people on board is progress alone!
~ One of our computer desks have completely fallen apart, so I have to clean off the cluttered one to fit the desk top PC and find a new place for the cluttered mess! Ughhhhh….we've been wanting to do this for the past week, but garbage day is tomorrow so it really needs to be done today.
This week's Motivation:
This week we begin a new school schedule. I had planned to take the first month of Sir Eats Alot's life to allow us time to enjoy his newborn days and not be rushed to get at school. Well, he turned a month old on Saturday and it was time to revamp our schedule, write some goals down and get the new school year underway. I even got the children's school/chore lists written up for this week, handwriting for one child done for two weeks and spelling lists recorded on software that I am reviewing (another timely help that came to my door – Thank you Lord for knowing what we need!) So these alone are major accomplishments!
~ Get to the garden to begin gleaning anything left. We just haven't got out there as often since baby came.
~ Sell any remaining produce at a Farmers Market. This will probably be one time at a private business.
~ Declutter one area.
~ Visit the YMCA regarding their homeschool gym/swim classes.
~ Go for a walk at least two more times this week.
That's about it. I could add more, but I am trying to only bite off what I can chew. Now I am off to get on with our new afternoon schedule! Enjoy yours!
Share and Enjoy