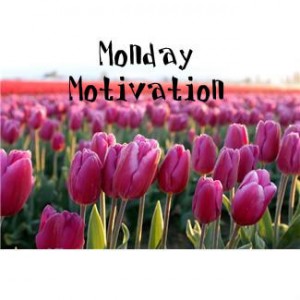 Last week's Monday Motivation:
~ Try and adopt a new work schedule amidst nursing a newborn and maybe even a daily walk.
~ Try and start getting caught up on my back log.
~ My nesting seems to have kicked in postpartum and I want to purge our house of clutter and things that just take up our time. Things that are not adding value to our lives. Things like extra clothing and stuff we seem to move around and clean but do not necessarily need. Our house is waaaaay too small to have a bunch of stuff AND ten people, so the stuff has to go since the people are here to stay!
~ One of our computer desks have completely fallen apart, so I have to clean off the cluttered one to fit the desk top PC and find a new place for the cluttered mess! Ughhhhh….we've been wanting to do this for the past week, but garbage day is tomorrow so it really needs to be done today.
That's about it. I could add more, but I am trying to only bite off what I can chew.
This week's Motivation:
It looks like I am working on the same list as last week's! I got work done for clients but my own blog stuff took a back seat and so did housework and cleaning….sooooo my list is the same. That makes for an easy post today, doesn't it?! And I honestly was not planning to do that until I re-read last week's post.
Gotta run as I have children that need the desktop, our oldest needs the laptop and I need to run to the bathroom (too much info, I know!) before I sit down for another marathon nursing session with Sir Eats Alot. Speaking of Sir Eats Alot, here's a photo from today: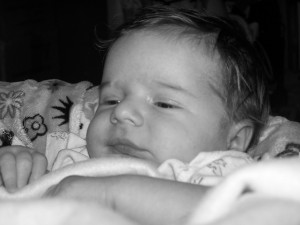 Share and Enjoy