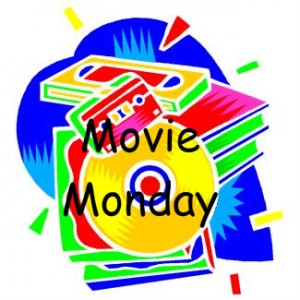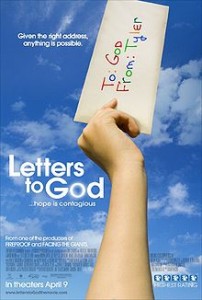 We recently watched Letters To God via Netflix as we had a free one month trial. And we thought that this was a really great movie. This movie is about a young boy with cancer, and how he decides to write letters to God. And how is his family learns to deal with the pain of watching their son, grandson, and brother have cancer. This movie was very moving and you will need a box of tissues. The movie was funny in parts as well as sad in other parts. I highly recommend this movie for familys and children of all ages.
Here is the synopsis:
Tyler Doherty is an extraordinary eight-year-old boy. Surrounded by a loving family and community, and armed with the courage of his faith, he faces his daily battle against cancer with bravery and grace. To Tyler, God is a friend, a teacher and the ultimate pen pal—Tyler's prayers take the form of letters, which he composes and mails on a daily basis.
The letters find their way into the hands of Brady McDaniels, a beleaguered postman standing at a crossroads in his life. At first, he is confused and conflicted over what to do with the letters. Overtime he begins to form a friendship with the entire Doherty family. Moved by Tyler's courage, Brady realizes what he must do with the letters, a surprise decision that will transform his heart and uplift his newfound friends and community –in an exhilarating act of testament to the contagious effect of one boy's unwavering faith against the odds.
Inspired by a true story, Letters to God is an intimate, moving and often funny story about the galvanizing effect one child's belief can have on his family, friends and community.
You may watch the trailer below:
You can purchase Letters For God for various prices at many different retailers. Be sure to check out the Letters To God website.
Share and Enjoy