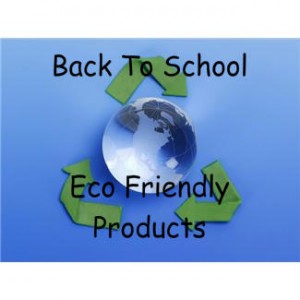 1.)Vyandelle- Bog Pockets Reliving the classic book bag with a new twist – a perfect carry all bag. Made with certified 100% PET trim on the exterior and reclaimed billboard vinyl and 100% recycled PET on the inside. Includes 2″ heavy duty 3 color adjustable strap and four plastic feet for a perfect standing bag. Two front pockets with inside pockets for gadgets, ipods and MP3s. A larger pocket behind the front two pockets, and then a roomy compartment in the main body as well as a laptop protector padded sleeve. Exterior pocket on the back and on sides. $39.99

2.) Terra Cycle- Yack Pack This backpack stands out in a crowd because every billboard bag is one of-a-kind. Find one that fits your unique personality! This backpack features an integrated protective sleeve for laptop computers with screens up to 15.6″, adjustable straps, and its vinyl material can stand up to everyday wear-and-tear and is also water resistant. Specific billboard is subject to variability. A great recycled product!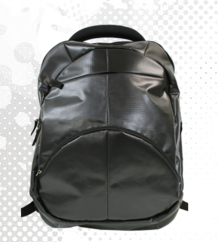 4.) Hemp Sisters- Deluxe Hemp Backpack with Laptop Storage riple-stitched construction and heavy duty 17 oz hemp canvas give this backpack superior durability and strength. With its overall dimensions of 18 in. high by 13 in. wide and 9 in. deep (front to back), its six zippered compartments and nine pockets (as well as twin cargo straps and bottle pockets on each side), there's room for all your gear. The back and bottom of the pack, as well as the shoulder straps, are padded for extra comfort. Additionally, the primary storage compartment boasts an additional padded panel secured by a velcro tab that will safely and securely accommodate most laptop computers. Whether it's from class to class or track to trail, this backpack will get you where you need to go! ($57.99)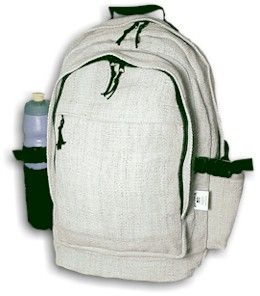 5.) Four Peas Chocolate and Lime Polka Dot Toddler Backpack- This adorable backpack is great for toddlers and preschoolers. Perfect for daycare or preschool. Toddler Backpacks are made with 600 denier plus nylon, and completely PVC free, and sturdy. The new toddler backpacks are 12.50″ tall X 10.5 inches wide by 5.5″ deep and are perfect for children 3 and over. They contain a zipper 3/4 around bag with a pocket on the front that is 5″ tall and a 3/4″ gusset with zipper. There are also 1 in. wide adjustable, padded shoulder straps and a padded carry handle on top. These backpacks are toddler sized and not intended for school books.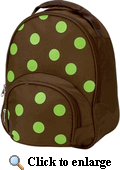 Happy Shopping!
Share and Enjoy