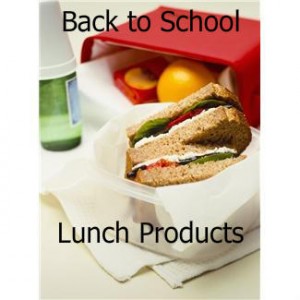 1.) E-Mealz- This neat company creates meal menus for your family. All you have to do is sign up! Meal plans are $1.25 per week. You choose the store. They provide the plan! Each week you will receive a brand new plan AND a complete aisle-by-aisle grocery list.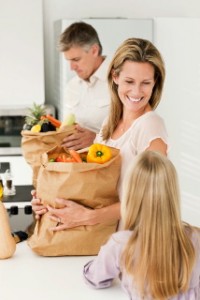 2.) ReUsies- This company makes sandwich and snack bags that are made from fabric and that you can re-use! How cool is that? The snack ReUsies are $6.95 and the sandwich ReUsies are $8.75. There are 34 sandwich ReUsies to choose from and 43 snack ReUsies to choose from! Wow! What a lot of choices huh?
We like the Bubblelicious Sandwich ReUsie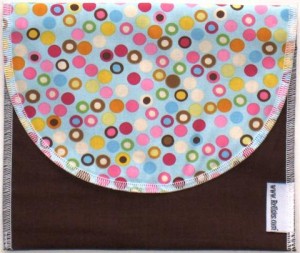 And the Batter Up Snack Size ReUsie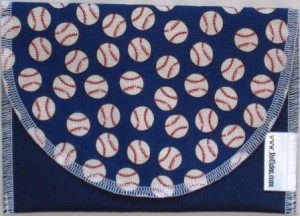 3.)Eco-Lunch Boxes- They use traditional materials: stainless steel food containers packed in handmade cotton lunchbags. Their ECOlunchbox Kit contains a machine washable lunch bag, three matching cloth napkins, a stainless steel lunchbox and a bamboo spork. They believe that lunch by lunch we can green our world a whole bunch! The lunch kit is $50.00.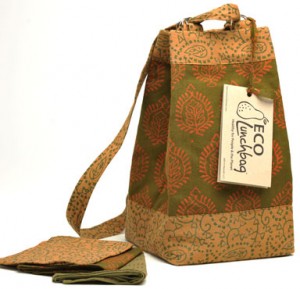 4.) Easy Lunch Boxes- Check out these great back to school lunch boxes! They're BPA-free, SAFE and environmentally friendly, too! You'll find it easy to 'go green' by using EasyLunchboxes for a waste-free lunch. You can buy a set of 4 lunch boxes for $13.95 and a lunch box cooler for $7.95.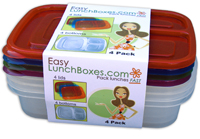 We will be posting a review of the Easy Lunch Boxes at a later date, so stay tuned!
Reduce- Water Week Kids Water Bottles ($17.99) WaterWeek™ offers the ONLY true solution to end the costly and wasteful purchasing of bottled water without giving up convenience. Just fill, chill & go! They are: BPA free, 10oz capacity, Saves consumers an average of $500 per year!, Includes fridge tray that slides neatly into your fridge, Dishwasher and freezer safe, This size is perfect for school lunches. Choose from 3 sets: girls, boys, and sports.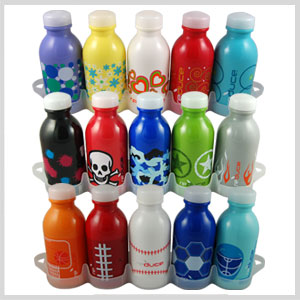 Reduce Everyday has a special running on their Facebook page for $5.00 off any of their water bottle sets. Go here to learn more.
Look for part 3 this afternoon featuring Disney Lunch Box products!
Share and Enjoy