I received the following product in exchange for writing a review. While I consider it a privilege to receive free products to review, my review is my honest opinion and thoughts of this product.
We featured Bendaroos earlier today in our Back to School Product Guide under Part 3
Bendaroos- 500 Pack ($19.99) These products are so cool for raining days when your kids are super bored or for school for art day! 500 Bendaroos® Building Sticks In Rainbow & Neon Colors. Includes a simple To Use Fun Guide With Step By Step Instructions How To Make Your Favorite Characters! It includes 10 Traceable Templates. No Glue, No Stains, No Mess. How cool is that for kids and MOM!

We will be reviewing one soon.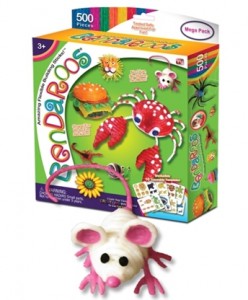 With all that is going on this week with this Back to School Product Guide, it was really helpful to receive the package today containing the Bendaroos. This children's craft kept our six younger children busy for a couple of hours this afternoon while my oldest and I were working. They kept bringing us their creations and telling us what they were and how they made them.
At first the children made the different objects on the cards included in the Bendaroos kit, but the last going off they ventured out to create their own individual flowers, spiders, donuts, people etc. They had a lot of fun!
Initially, one of the children was frustrated because his shark was not staying together. There seems to be a little bit of an art to get the bending sticks to stay together because some bending sticks together better than others. That may have been caused by how each child handled his or her project, how firmly they pressed the sticks together or perhaps the template design; some of them required bending them at different angles etc. I found when I tried fixing his project, it did go back together easily enough, but I am not sure it stayed firmly in place for the duration of the day.
The youngest children, especially, required more assistance than the older ones. Perhaps dexterity and coordination all play a part in how easy it is for each child to manuever the bending sticks too. I know one thing, those two things (dexterity and coordination) got lots of use today!
The children enjoyed showing all their projects to Daddy when he got home. I think Bendaroos was worth the time and entertainment that our children gained from this great children's activity. Truly there is no mess other than maybe little pieces of bending sticks that are left over, but I found the children used up everything very well.
Here are some of the children's creations:
Tiger ready to devour something: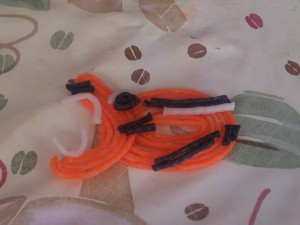 Butterfly: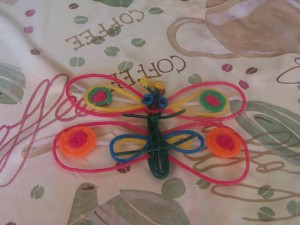 Bear: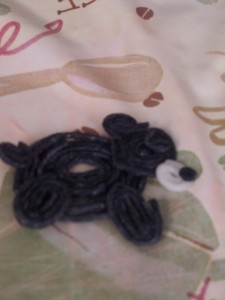 Circus Seal: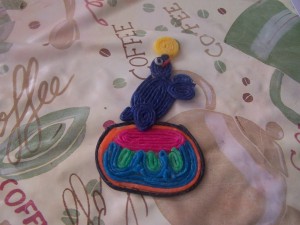 Shark: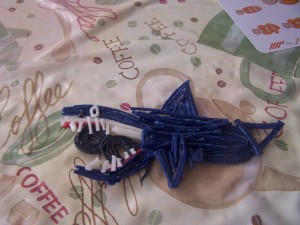 Horse: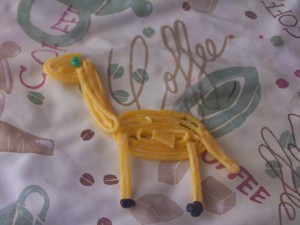 Pretty neat, eh?
For more information on Bendaroos, please visit http://www.Bendaroosstore.com/default.aspx and www.Bendaroos.com And be sure to check out their contest on Facebook! They are also hosting a a special Facebook contest for parents and teachers. Until September 10th Bendaroos will be giving away 10 – 500 packs to 10 lucky winners each week! See: http://www.facebook.com/bendaroos
Share and Enjoy