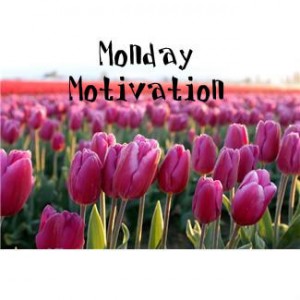 Last week's Monday Motivation:
~ Work – there is always something to do for clients and this week is a my first week with a full load for my newest client, so that will be something new. No longer working for this client as it was just not a good fit and another client finished her contract with me.  A bit of a let down, but it may be for the best with the new baby due to arrive any time.
~ Help out friends who just had a preemie baby a week ago at 26 weeks gestation. Baby Huck weighed only 1 lb. 8 oz. He was born via c-section so his mama is still recovering from surgery. This is their first child. They are organic farmers and we plan to help them on their farm a couple of days, plus deliver a couple of meals too. We were able to do this and hope to go to their farm again this week,  Lord willing.
~ Deliver a meal to friends who just had their seventh child – they have seven children 9 and under! Their baby was born a week ago Friday. We were able to do this.
~ Name our baby. Progress! We have a boys name and a first name for a girl! Yay!
~ Harvesting, weeding and hopefully starting some fall planting at our garden. Plus other business that needs to be done for our own farm start up. Only some harvesting and watering done on this front, so we have got behind. And we found out our watermelons are actually pumpkins!
This week's Monday Motivation includes:
~ A friend I have known since 1988 is doing some great things to enjoy her four children and make lots of memories this summer. She has motivated and inspired me with the slow down of business to relax and enjoy my brood with some fun activities. Someone on our homeschool loop shared that area theaters are having $1.00 Wednesdays on certain movies, so the only two we were really interested in seeing were "Tooth Fairy" and "Cloudy with a Chance of Meatballs". And guess what? They are playing the next two weeks. I should also include this in a Thrifty Thursday tip, eh?
~ Go to the little beach within walking distance of our house and just play.
~ Weeding, harvesting….
~ 36 week midwife appointment
~ Celebrate our 16th wedding anniversary!
Share and Enjoy