Those greenhouses we got last week are being put to good use. We already have lettuce, cucumbers, peas and more popping through. It was amazing when some green poked through the soil on day 2!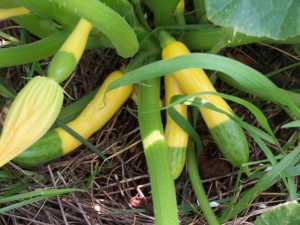 We have been keeping on top of the weeds in our vegetable garden through the use of straw. The farmer we have rented our growing field from (for free in exchange for organically grown produce) had hay her horses wouldn't eat so she offered it to us to use as mulch. We are very thankful. It may be itchy and dirty to put down, but how it helps keep the weeds at bay.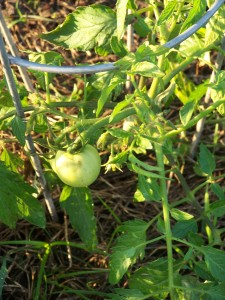 The funny thing about our garden is that we got many more tomato plants because of the chicken manure/compost we used. Where lettuce should have grown, we now have those extra tomato plants! We have to get more recent photos. I will check to see what we have on file though.
I have about three book reviews to post on Gardening Tuesday, but have yet to get them written, as I still have to read two of the books. The other is read, but I have to rewrite my review and it keeps being put off to the side for other things.
Share and Enjoy